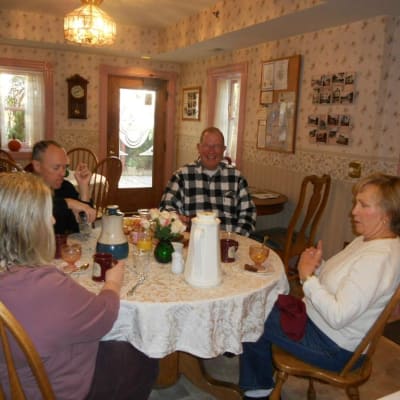 When you arrive: what to expect at the Parish House Inn
The welcome and check - in procedure.
The Breakfast room is the Hospitality Center of the Parish House Inn
When you arrive
…… you are welcomed by Chris Mason, the innkeeper, in the breakfast room/hospitality center. After you sign the guest book, You'll get a quick tour of the area where the microwave popcorn, the bottomless cookie jar, a small refrigerator, tea and coffee are located.
The tables and chairs are for you to use for lunch, take out meal, or just visiting with friends. (The kitchen area is not available for guest use)
The Den
…… is in the next room where there are two comfortable chairs to relax, read a book or enjoy a bigger screen TV. The ironing board and iron are available and used in this room.
After the Tour
Chris will show you to your room, and give you a tour of the room and answer any questions. There is a "Welcome Letter" in the room so you will not have to remember anything!
Breakfast
......is served Monday Friday from 7AM to 9 AM and on the weekends and holidays from 8 AM to 10 AM. I serve a farm-to-table breakfast using locally sourced ingredients when possible. All food is made from scratch.
If you have any dietary issues, please let me know in advance so I can be prepared to meet your needs.
"All of the baking is done from scratch. Great cookies! Wonderful breakfast! "A.T. Michigan
Some of my recipes are available in my online cookbook,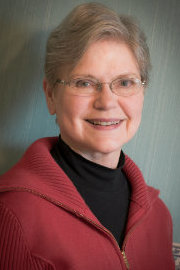 "7 Recipes to Get You out of Bed For Breakfast Everyday".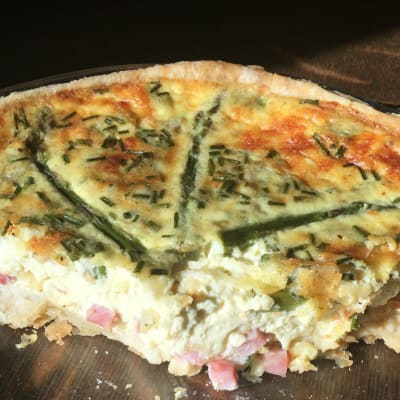 A Hearty Breakfast for you at the Parish House Inn
Season Menus
TYPICAL SEASONAL MENUS AND RECIPES
SPRING
Fruit Parfait
(strawberries, yogurt, granola)
Asparagus Quiche
or
Scrambled eggs with cream cheese and chives
or
or Pancakes, waffles, French toast
Bacon, Sausage, ham optional
*Scones, muffins
fruit juice, coffee tea
*recipes are available on our Blog
(Let me know if you have dietary concerns. I am happy to accommodate them with advance notice)
"The food was wonderful in the morning and the cookies in the cookie jar were delicious." HH, IL