February Weekends: Chocolate for Breakfast
THREE OPTIONS FOR YOU
Are you looking for a special getaway for you and your long-time Valentine? Nice, but reasonably priced, not too far away, near restaurants and shops. Historic Ypsilanti is the perfect destination.

Transform your Valentine getaway from ordinary to memorable this February.
Every Friday and Saturday in February, we'll have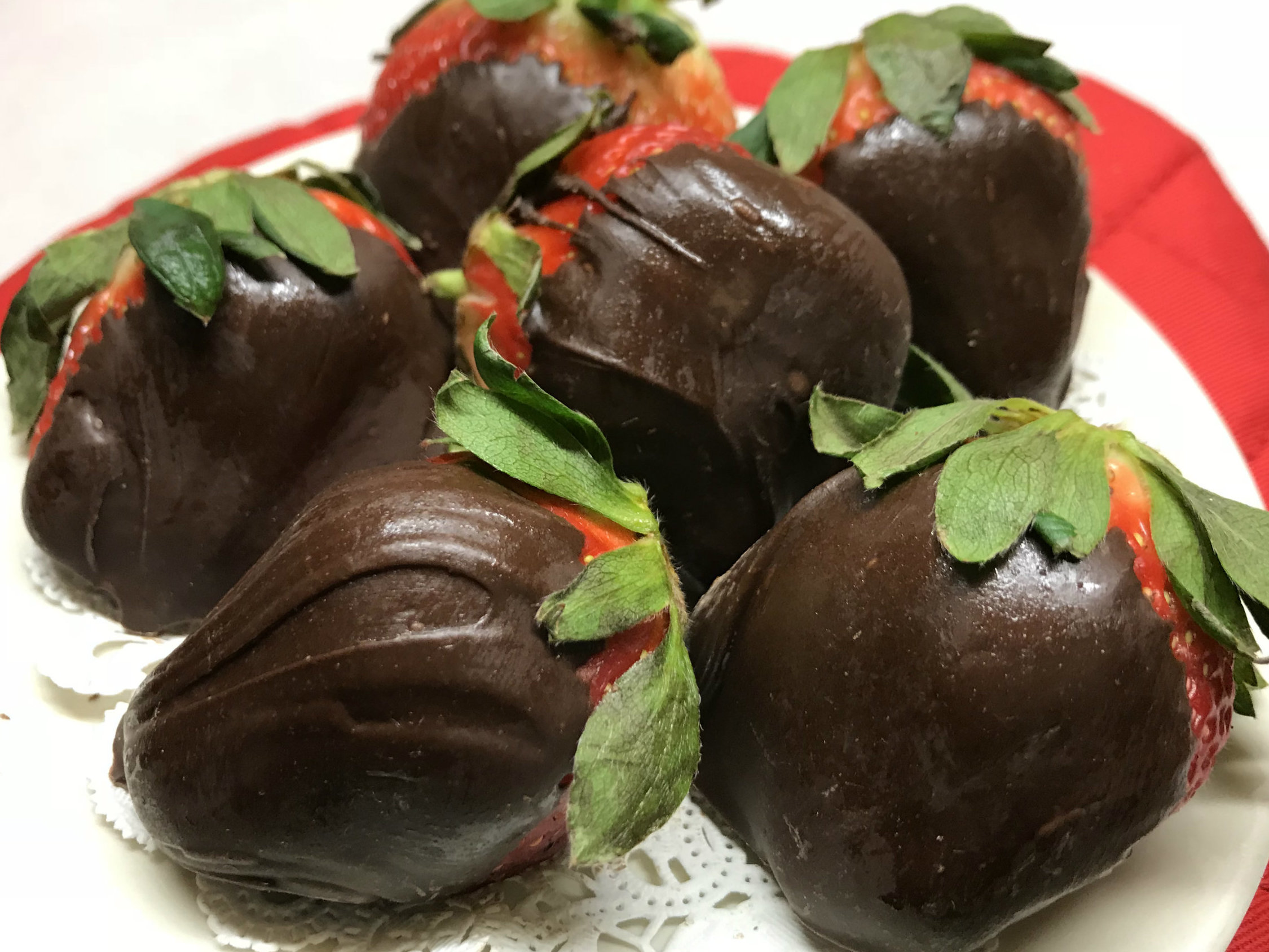 complimentary chocolate dipped strawberries in all guest rooms.
Weekend breakfast will include Chocolate Sticky Buns and Cappuccino Chip Muffins along with our quiche, waffles or pancakes.
It's so easy to make this a very special Valentine getaway. Choose any of the 3 options to add the WOW factor to your getaway.
All you have to do is set the date, select your room, click on BOOK NOW and enter the promo code. We will have it all ready for your arrival.
Do it now so you don't miss out!.
1. $10: Single rose in a vase and a Valentine card..To book this, select your room, click on BOOK NOW, add the promo code: 1ROSE. (total will include $10 plus tax)
2. $25: An assortment of fruit and cheese and a bottle of bubbly and a Valentine card. To book this, select your room, click on BOOK NOW and add the promo code: TOASTU (Total will include $25 plus tax)
3. $50: One dozen roses in a vase and a box of chocolates and a Valentine card. To book this, select your room, click on BOOK NOW and add the promo code LOVEU (total will include $50 plus tax)
Need help with dinner reservations? Call Chris at 734-480-4800 or email chris@parishhouseinn.com