Meet the Innkeepers
By Chris Mason, Chef/innkeeper
For 25 years, I have been the innkeeper and owner of the Parish House Inn, but you and I both know that life never stands still.
Over the years I have always wished for my daughter and my sister to be near-by so we could work together. Well, it is a reality! They are now living and working with me here at the Inn.
I am so delighted that we are a team ready to welcome guests, serve fabulous breakfasts and offer insights into Ann Arbor and Ypsilanti and the Hidden Gems in our area.
"Chris and her daughter Martha made us feel welcome right away. My husband and I enjoyed our conversations with Chris and Martha and, by the time we left, we felt like we'd known them for years instead of four days". MEH Wisconsin
Martha Cleary, assistant innkeeper
Martha is my partner and "go to person" in the day – to – day operation of the Inn. She is a single mother to 5 grown children, Bill, Chuck Caitlin, Joe and Mary. The guest rooms are named for them.
A graduate of the University of Florida, she earned a masters in Special Education from the University of Southern Maine.
She moved here from Maine, but has also lived in Georgia, Florida, New Jersey, Indiana, Iowa and Michigan.
Martha has been walking 5 to 10 miles a day around the area and knows all the good routes. Be sure to ask her about them.
She is also a wealth of information on the local area and she'll guide you effortlessly to where you want to go, what to see and what to do in the Ypsilanti area.
In addition to working in the Inn, she has her own business, ClearyAll Creations on ETSY. Her specialty is making weighted blankets and other items for people with special needs. Two of her children were into ice skating and she made their costumes. Today she can make yours.
Shirley Saudargas, housekeeper
My sister Shirley is our head housekeeper. She moved here 3 years ago from Rockford, Illinois.
She is always busy making sure your room is spotlessly clean and that you have those little extras on hand to make your stay a memorable one.
She has also become a walker, visits the library everyday and loves to watch movies and sports shows.
You can ask her about the latest movies to see and what your team may be doing. (She's a Chicago Cub and Bear's Fan)
Chris Mason,Chef/innkeeper
I have always like to "keep" house. When I was 8 years old, I came home from a Brownie scout meeting with a cook book. My mother help me prepare the recipes and I was hooked! I have loved preparing food ever since.
I sold Christmas cards door-to-door in my neighborhood when I was 11 years old. That was a real-life experience in business that I carried into my adult life. It seems my life as an innkeeper was always just waiting for the right opportunity.
The Parish House Inn had just opened in the Fall of 1993 when I answered the help wanted ad for an innkeeper. Because I had a business background, sold radio and TV advertising and was 1 semester away from finishing my Culinary Degree at our local community college, I answered the ad. I was hired, and spent the first 2 years just learning from our guests and building the business.
At this time, guidebooks were the only way to market a B&B. However, by 1995, websites for businesses and reservation systems became available. It opened up a whole new world for all of us. In 1994 I published my first cook book, "Breakfast Inn Season" which was full of breakfast menus and recipes. It was so well received that I have written 2 more.
Today I am doing my recipes on line with videos: "7 Recipes to Get you out of bed for breakfast Everyday" .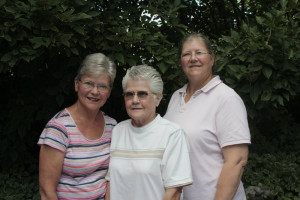 Martha, Shirley & Chris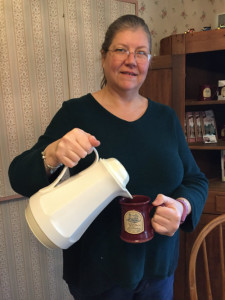 Martha Cleary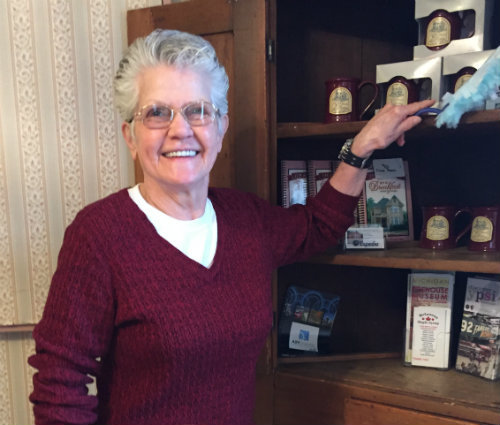 Shirley Saudargas