September 28, 2017
Ypsilanti's 4 Creepy, Scary, Magical events in October you won't want to miss
Posted by: Martha Cleary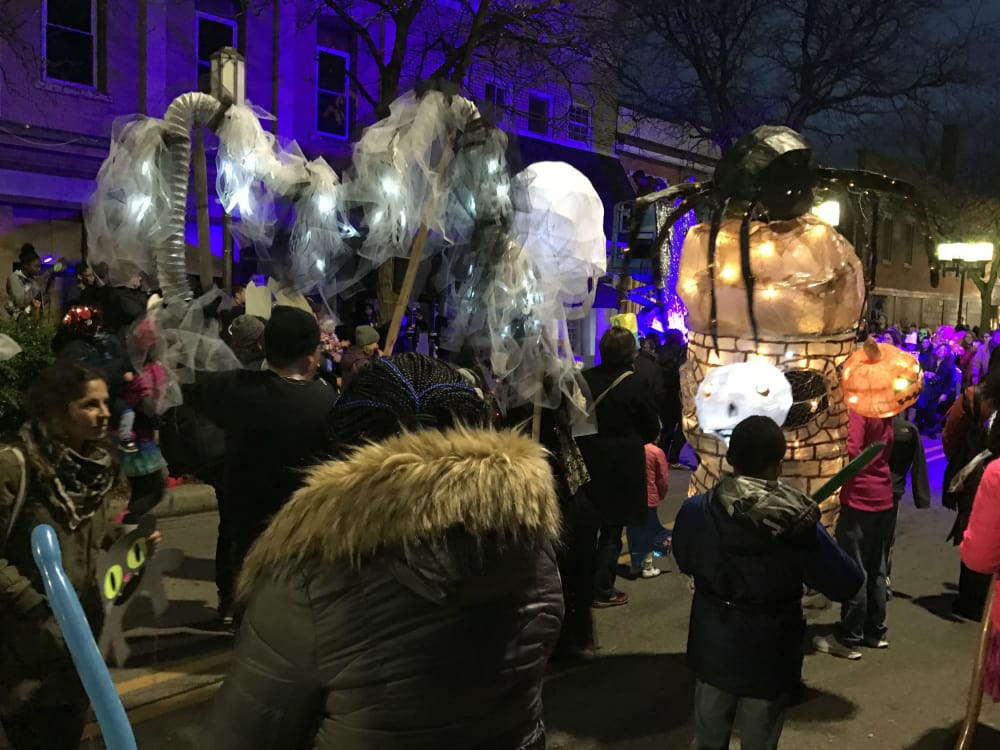 Ypsilanti's 4 Creepy, Scary, Magical events in October you won't want to miss!
OCTOBER 6: First Fridays Ypsi October 2017
Celebrate the arrival of Autumn and First Fridays Ypsilanti
October 6 5 Pm - 8PM!
First Fridays Ypsilanti is a self guided walking tour of the Downtown and Depot Town area where local businesses provide a venue for local artists, musicians and other entertainment. Find out more...


5 Pm - 8PM!
Tarot readings, henna body artistry, and fire-wielding entertainers await!
Try on fabulous fascinators by local millinery artist Lush Lapel,
Select Spooky bling by Blackenedruby Jewelry, and
Make an "intentions" wish necklace at our DIY station.
Look for magical candles crafted by Pagan Potions and other mystical goodies
Enjoying fall refreshments,
Featuring:
Tarot readings by the amazing Lark Ábout ($15 cash only paid directly to artist,)
Temporary body art by Kelly Caroline Henna Art (fee paid directly to artist)
Flaming entertainment by Chadewick Harris and friends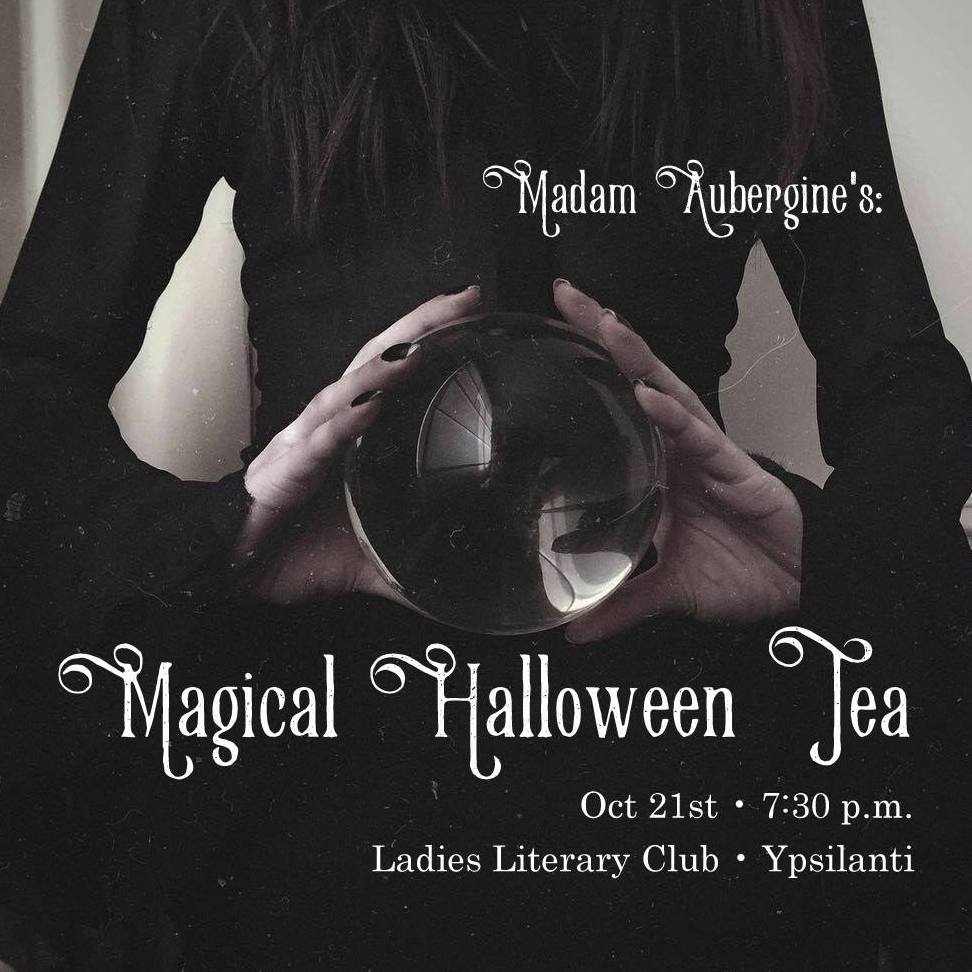 OCTOBER 21:Madam Aubergine enchanted tea party.
A mystical evening to titillate your taste buds and mesmerize your mind.
This will be an intimate evening inspired by Mysticism clubs of the Victorian era.
Conjurers and diviners will entertain and educate as we explore the history, secrets, and art of magic of all kinds.
Be transported by hand blended teas designed to awaken your sense of wonder; perfectly paired with elegant sweet and savory delights.
You'll experience the elements from a variety of magical genres being woven into a unique storytelling experience.

2017 Evening Lantern Tours at Highland Cemetery
Hosted by: James Mann
7 PM
Fri Oct 13, Sat Oct 14, Sun Oct 15...Fri Oct 20, Sat Oct 21, Sun Oct 22... Fri Oct 27, Sat Oct 28, Sun Oct 29
Cemeteries have always held a kind of spooking, other world fascination for people.Ypsilanti's Highland Cemtery is no exception.
It is landscaped with rolling hills with the lots set in patterns. Tall trees provide shadows a bit of mystery to the grave sites. Ypsilanti is the second oldest city in Michigan with a long history and interesting stories to tell.
James is the ultimate storyteller of Ypsilanti History. During the tour you'll discover the final resting places of some of the most famous and infamous people and who have lived in Ypsilanti and hear their stories.
Be sure to wear your comfortable shoes because the walk is on gravel and paved pathways. Be sure to dress for the weather!
The tour begins at the Main entrance gates of Highland Cemetery at 7:00pm each night. Parking is inside cemetery.
Cost is $10.00 per person. Cash only to James Mann each night of the tours. LEARN MORE
For the second year, downtown Ypsilanti GLOWS
The fun begins at 7 PM as parades of brightly lit costumes all aglow march to Washington Street.
This event is for every and any age! The first year brought hundreds of community and artist creations, for a night of dancing, interactive art activities, black-lit stations, glowing window displays and so much more.
You'll see costumes that will amaze you. This is a photo of a costume that was created by my daughter who is inside. My sister and I were her support group. Learn more about how you can make your costume and participate in this community event.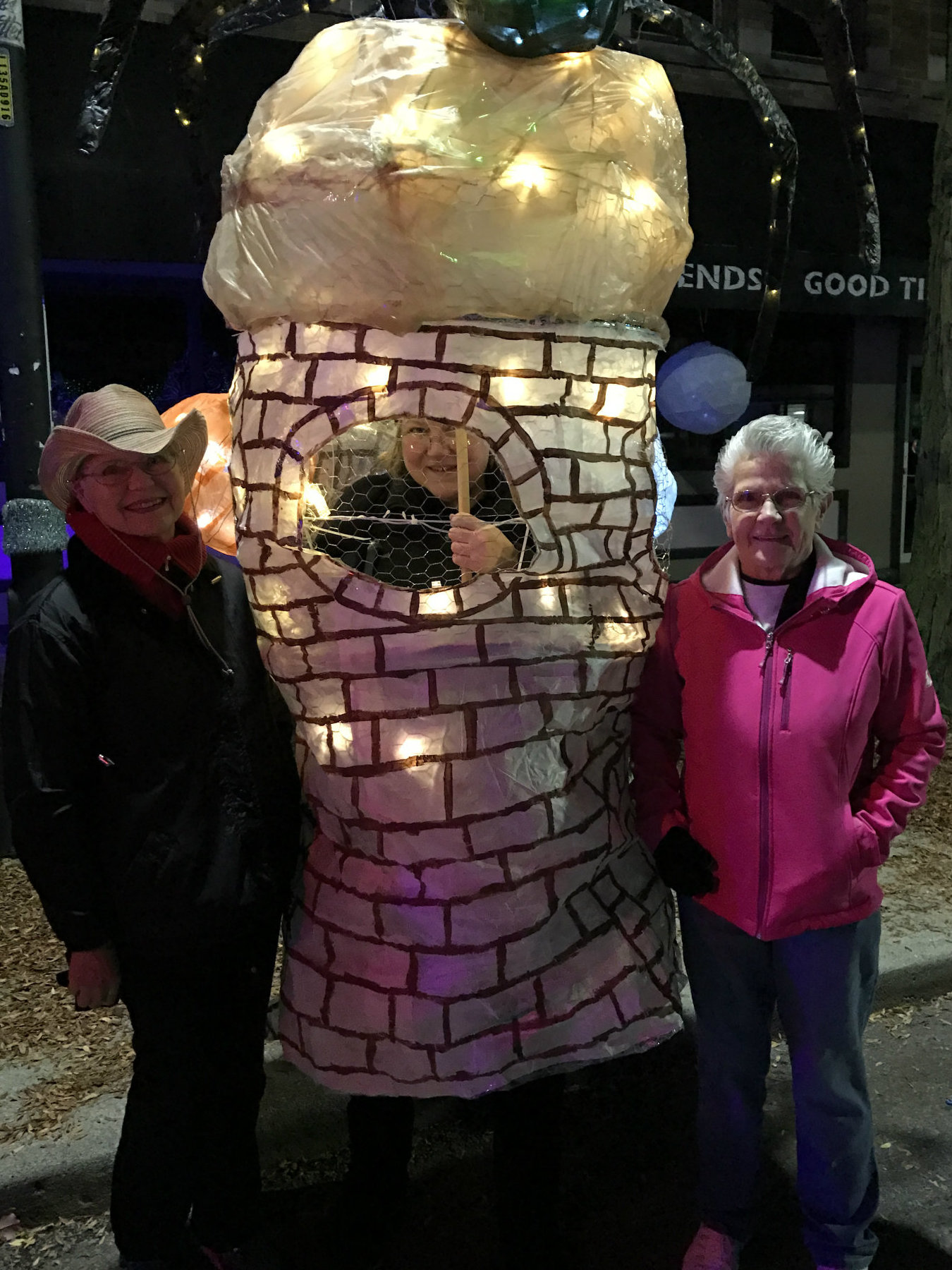 By Chris Mason,
Chef/innkeeper at the Parish House inn bed and breakfast for 24 years and author of her cook book
"7 Recipes to get You Out of bed For Breakfast Every Morning"

Contact information:
email: chris@parishhouseinn.com
http://www.parishhouseinn.com
telephone: 734-480-4800
Parish House Inn on Facebook