March 23, 2018
Ypsilanti, MI, Parish House Inn Granola Recipe
Posted by: Martha Cleary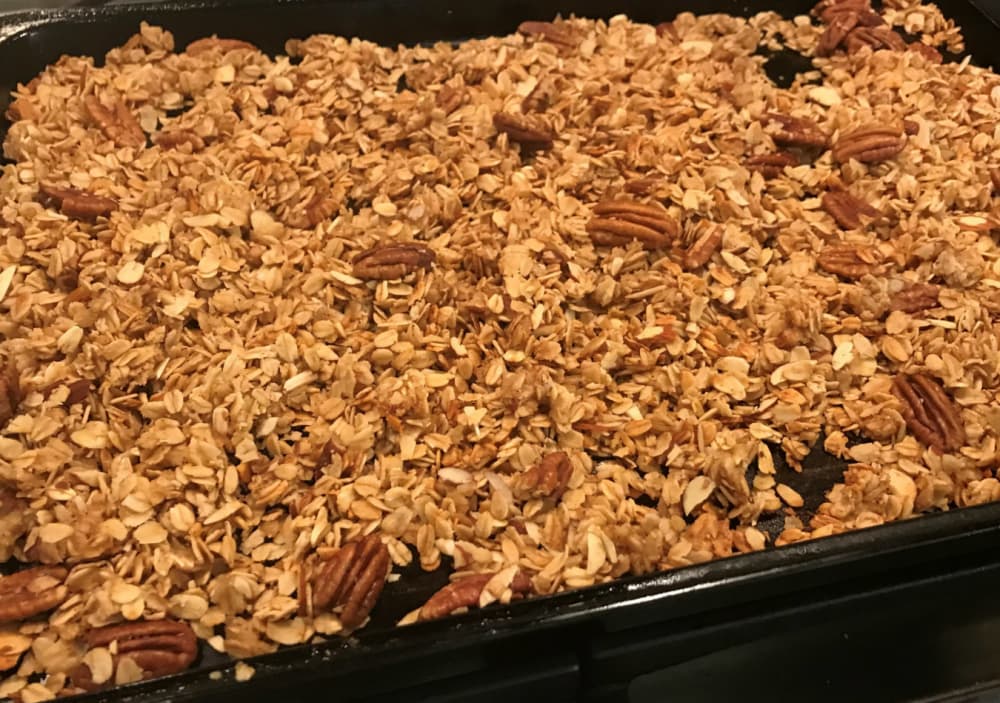 I like to use this without the dried fruit when I make a parfait. I start with fresh fruit, a couple of tablespoons of yogurt and top with granola.
You can use any combination of dried fruit and nuts that you like. Try using Maple syrup instead of honey for a change. This will keep in a tight container for several days.

PARISH HOUSE INN GRANOLA
YIELD:4 CUPS
3 CUPS REGULAR OLD FASHIONED OATS
½ CUP ALMONDS ( SLICED, WHOLE OR SLIVERED)
½ CUP PECANS
½ TEASPOON CINNAMON
½ TEASPOON GROUND NUTMEG
½ CUP HONEY
½ CUP WATER
2 TEASPOONS VANILLA
1/3 CUP COOKING OIL (CANOLA IS GOOD)
ADD IF DESIRED;
1/3 CUP DRIED CHERRIES
1/3 CUP SNIPPED APRICOTS
½ CUP CURRANTS OR RAISINS
1. PREHEAT OVEN TO 300o.
2. SPRAY A RIMMED BAKING SHEET WITH COOKING SPRAY.
3. IN A LARGE MIXING BOWL, STIR TOGETHER THE OATS, ALMONDS, PECANS, CINNAMON, AND NUTMEG. MIX WELL.
4. IN A LARGE MEASURING CUP, MEASURE THE WATER, HONEY AND OIL. STIR TOGETHER UNTIL BLENDED. ADD TO THE OAT MIXTURE AND STIR TO MIX.
5. PLACE IN THE PREPARED PAN AND SPREAD EVENLY.
6. BAKE FOR ABOUT 1 HOUR OR UNTIL BROWNED AND CRISP, STIRRING EVERY 15 MINUTES.
7. COOL. ADD THE DRIED FRUIT AND STORE IN AN AIRTIGHT CONTAINER.
ENJOY!
By Chris Mason
Chef/innkeeper at the Parish House Inn for 25 years and author of her cook book
"7 Recipes to get You Out of bed For Breakfast Every Morning"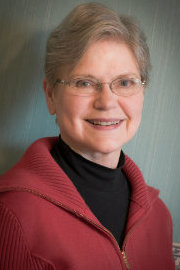 Contact information:
email: chris@parishhouseinn.com
http://www.parishhouseinn.com
telephone: 734-480-4800
Parish House Inn on Facebook