July 8, 2016
Wood Fired Pizza in Ann Arbor-Ypsilanti Area
Posted by: Martha Cleary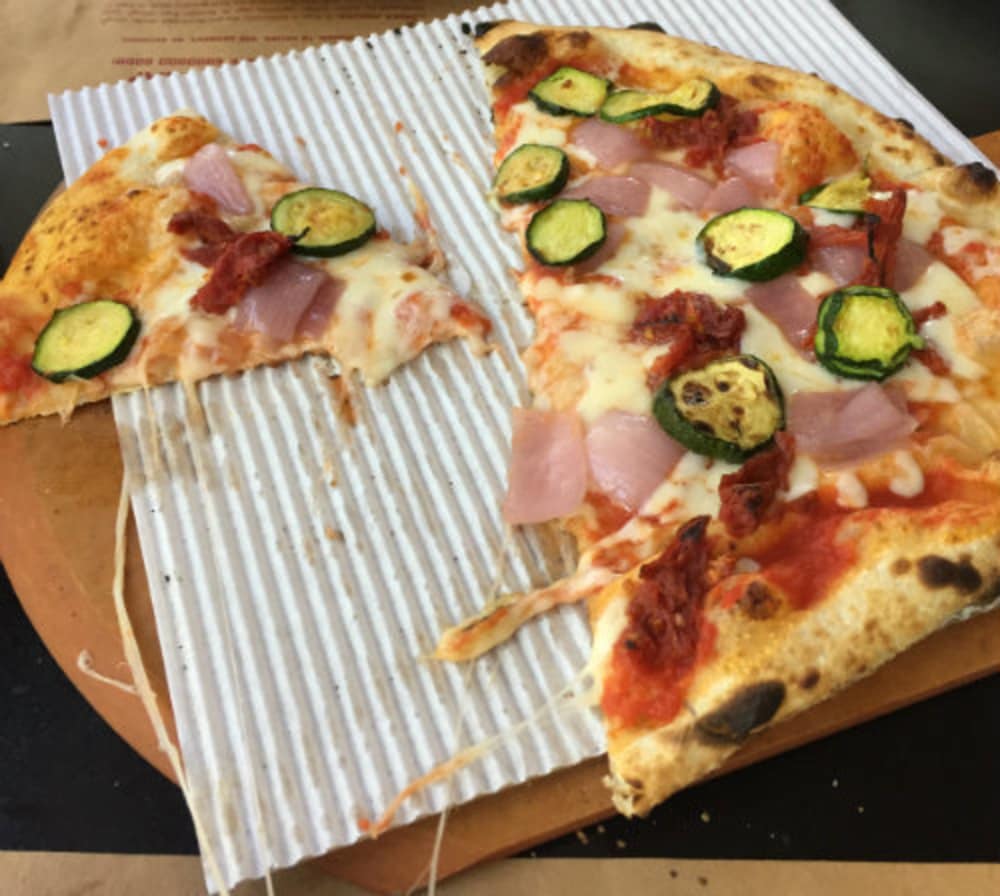 LOOKING FOR PIZZA WITH PIZAZZ IN THE ANN ARBOR – YPSILANTI AREA?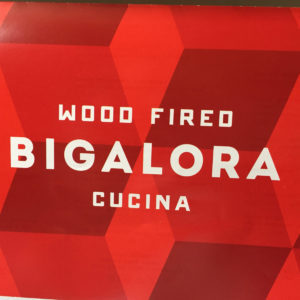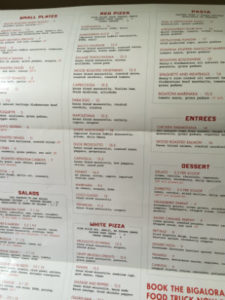 3050 Washtenaw, Suite 112
Ann Arbor, MI 48104
734-971-2442

Do you love pizza?
I'm not talking about just any pizza, I mean really authentic wood fired pizza with fresh toppings?
Biglora wood fired cucina is in the Ann Arbor-Ypsilanti area, in a small shopping center on Washtenaw Ave. It's on Washtenaw, about 1 mile west from the US 23 exit. There's plenty of parking and other shops to visit.

Biglora is tucked away in the back corner, where the line of trees provides a refreshing backdrop for their outdoor patio seating.
Inside the sleek black and white ultra modern décor is classy and tasteful. The waiters arrive at the table with a icy cold bottle of water to freshen your palate.

The menu features their pizza made in a unique way. It takes 72 hours, 900 degrees and 90 seconds.
Wow…did I mention chewty crust and fresh toppings? Choose from a variety of menu categoreies from small pates, salads, pasta to entrees and gelato.

The full bar has a feature wall of bottles that is accessed with a sliding ladder. Every day Happy House wine and beer is $2 off by the glass. On Tuesday all wine by the bottle is half price.
By Chris Mason,


The Parish House Inn is just minutes away from Biglora wood fired cucina. I enjoyed lunch there recently and loved it. Their menu is available to our guests and we will be happy to make reservations for you.

CLICK HERE to book your room.

Chris Mason, has been the Chef/innkeeper at the Parish House inn bed and breakfast for 23 years and author of the cook book "7 Recipes to get You Out of bed For Breakfast Every Morning".
Contact information:
email: chris@parishhouseinn.com
telephone: 734-480-4800