July 5, 2017
Visit The Ann Arbor Street Fairs, stay in Ypsilanti's Parish House Inn
Posted by: Martha Cleary

Are you going? Planning an overnight stay? The Parish House Inn in Ypsilanti is just a few minutes drive from the Art Fairs. As our guest, I can help you navigate the area streets and provide local information. Call me at 734-480-4800 or send an email to chris@parishhouseinn.com for more information. Of course you can always check availability and book your room online.
One of Michigan's finest summer traditions, The Ann Arbor Art Fair and one of the largest outdoor art fairs in the nation. It all began more than thirty years ago. Today the streets of Ann Arbor are transformed into an art lover's paradise for four days. This year is the first year it will be from Thursday July 20 and ending Sunday July 23. You can explore all weekend!
You'll be able to visit with the artists and see their original works of art. Entertainment by street performances, culinary treats by food vendors and special menus by local restaurants. You won't want to miss the sidewalk sales set up by shops along the route.
Seasoned art enthusiasts and novice collector alike will join the thousands who make the trip and discover something truly inspiring. For all the details and information on the individual Art Fairs, just click on the links below.
Four Fairs. One Event.
Thursday, July 20, 2017 • 10 a.m. – 9 p.m.
Friday, July 21, 2017 • 10 a.m. – 9 p.m.
Saturday, July 22, 2017 • 10 a.m. – 9 p.m.
Sunday, July 23, 2017 • Noon – 6 p.m.
PARKING AND GETTING AROUND INFORMATION
THE ANN ARBOR STREET ART FAIR, THE ORIGINAL
By Chris Mason
Chef/innkeeper at the Parish House inn bed and breakfast for 24 years and author of her cook book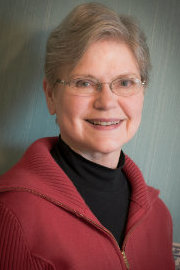 "7 Recipes to get You Out of bed For Breakfast Every Morning"

Contact information:
email: chris@parishhouseinn.com
http://www.parishhouseinn.com
telephone: 734-480-4800
Parish House Inn on Facebook