March 22, 2012
Sour Cream Coffee cake recipe from the Parish House Inn, an Ann Arbor/Ypsilanti area bed andbreakfas
Posted by: Martha Cleary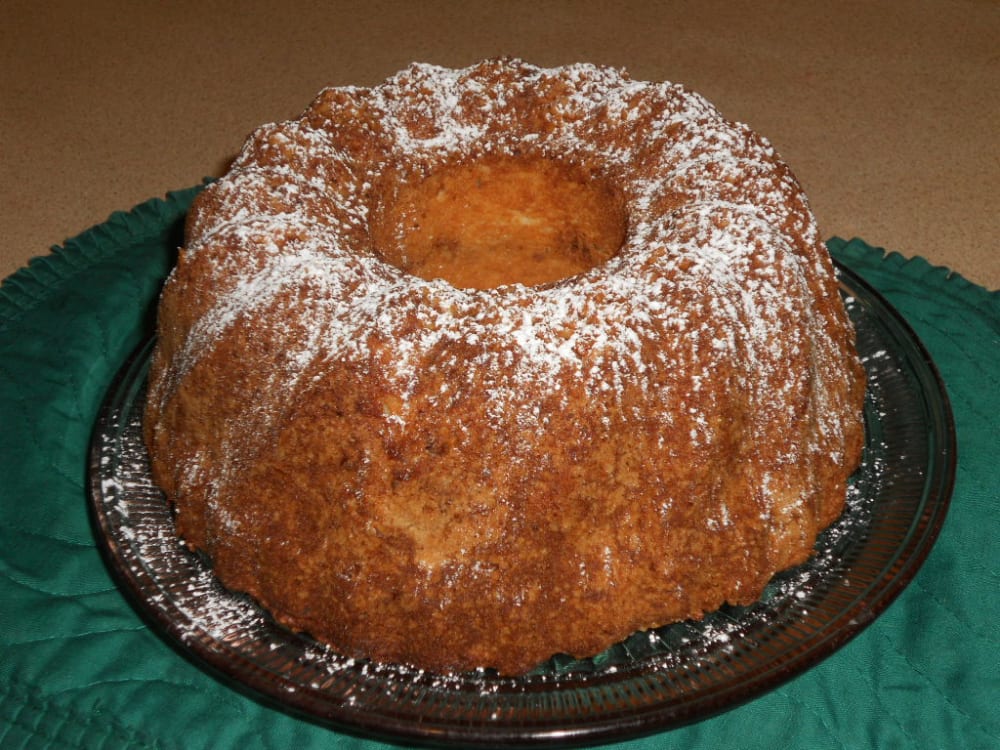 Parish House Inn Sour Cream Coffee Cake
This buttery coffee cake has a layer of sugar, nuts and cinnamon and melts in your mouth. It also makes a yummy dessert with sliced strawberries
and a dollop of whipped cream! Enjoy!

1 cup coarsely chopped pecans
1 teaspoon cinnamon
4 teaspoons sugar
2 cups all purpose flour
1 teaspoon baking powder
1/4 teaspoon salt
2 cups sugar
1 cup (2 sticks) butter
2 large eggs
1 cup sour cream
1/2 teaspoon vanilla

Note: It is always best to have the ingredients at room temperature when baking.

1. Coat a 9×3 1/2 inch tube pan with cooking spray for baking, or spray and dust with flour.
Preheat oven to 350o.
2. In a small bowl mix together pecans, cinnamon and 4 teaspoons sugar and set aside.
3. In another small bowl, mix together the flour, baking powder and salt, set aside.
3. In the bowl on an electric mixer, cream the butter and gradually add the 2 sups of sugar. Beat until light and fluffy. Add eggs 1 at a time, beating well after each addition.
4. Beat in the sour cream and vanilla; fold in the flour mixture until batter is just combined. Pour one third of the batter into prepared pan. Sprinkle the cinnamon, nut mixture on top of the batter. Spoon on remaining batter and smooth the top.
5. Bake for 1 hour or until a tester comes out clean. Cool in the pan for 10 minutes and turn out onto a rack. Cool completely. This will keep for several days and just get more buttery tasting.