November 8, 2017
Serving Harvest Muffins with Cranberries at Ypsilanti's Parish House Inn
Posted by: Martha Cleary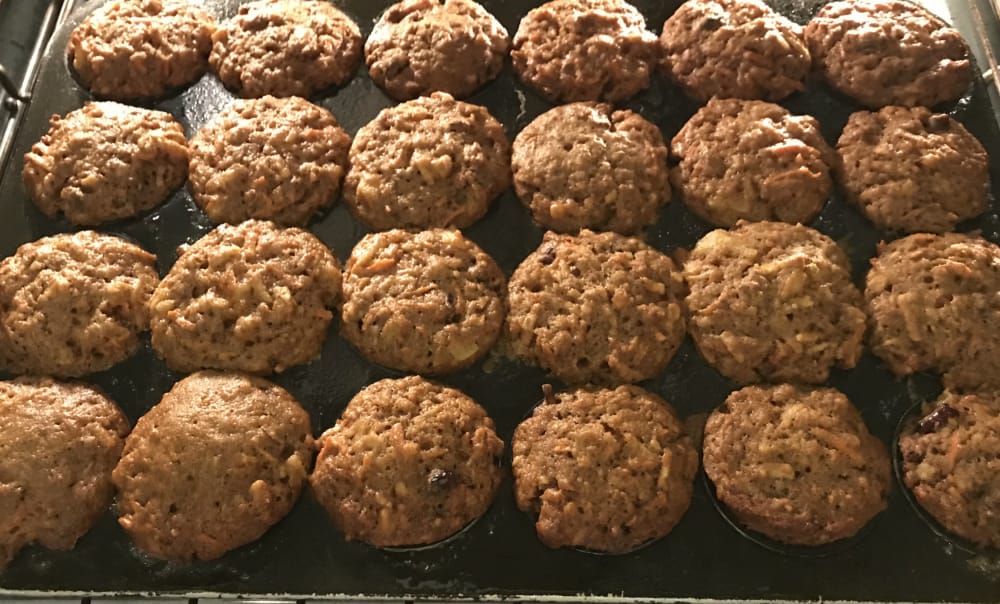 It's like breakfast in a muffin! That's what our guests say when they bite into one of these super moist muffins.
I'll use raisins or dried cherries for the dried cranberries depending on what I have on hand.
These will keep well for a few days but put them in a plastic bag and store in the freezer for longer storage. Then you can take out what you need to defrost and enjoy!
HARVEST MUFFINS
Yield: 16 large or 32 mini muffins.
1 ¼ cup sugar
2 ¼ cup all-purpose flour
1 Tablespoon cinnamon
2 teaspoons baking soda
½ teaspoon salt

¾ cup dried cranberries
4 large carrots (2 cups)
1 apple, shredded
8 ounces crushed pineapple. Drained
½ cup pecans or walnuts

3 eggs
1 cup vegetable oil
1 teaspoon vanilla
Preheat oven to 350o

Line muffin tins with paper liners or spray with cooking and baking spray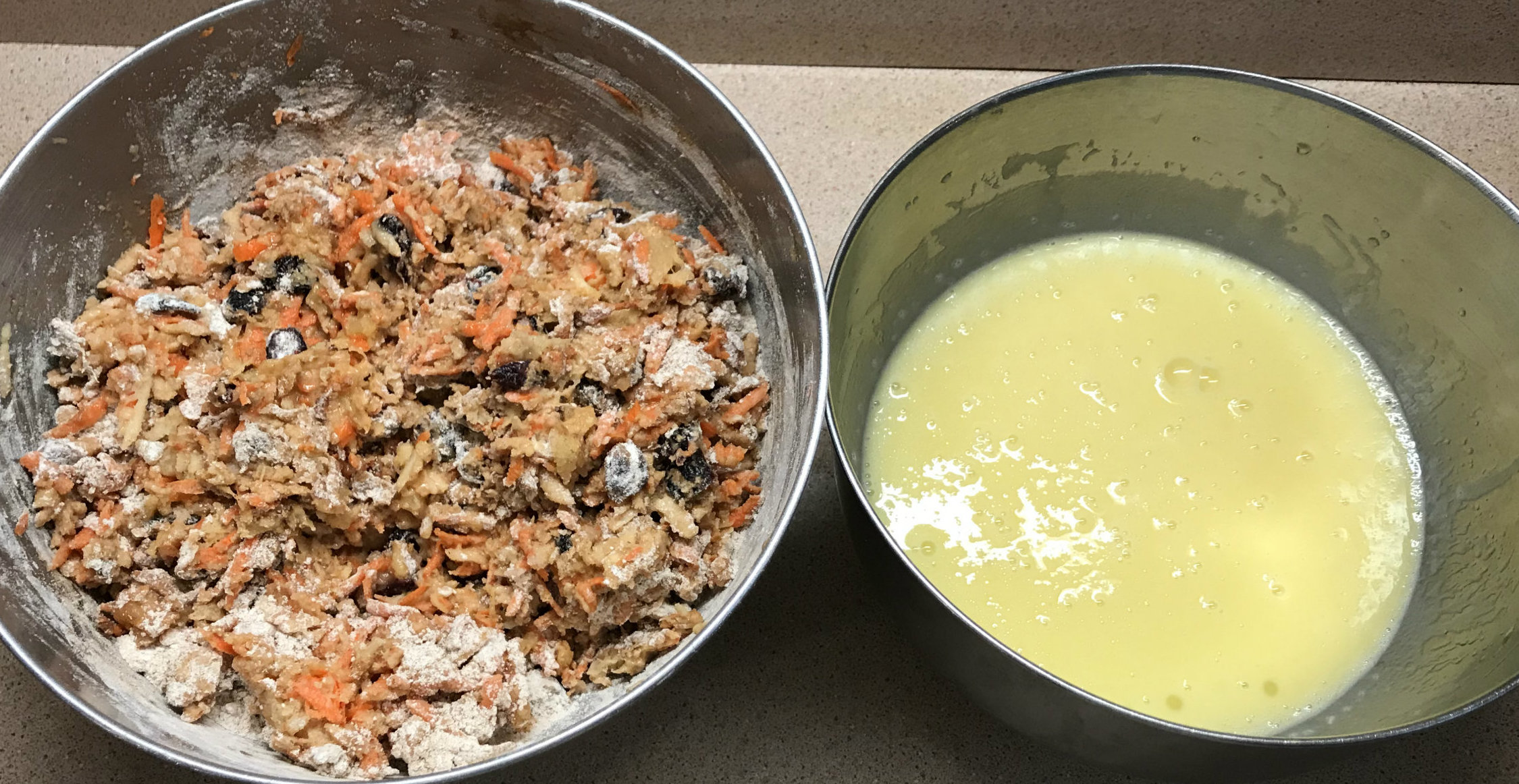 In a large bowl, with a whisk together sugar, flour,cinnamon,baking soda, and salt.
Stir in the dried cranberries, carrots, apple, and nuts.
In a medium bowl, whisk together the eggs, oil and vanilla.
Make a well in the dry ingredients and add the wet ingredients.
Mix together and blend well.
Scoop the batter into the prepared muffin tins, filling to the top of each cup.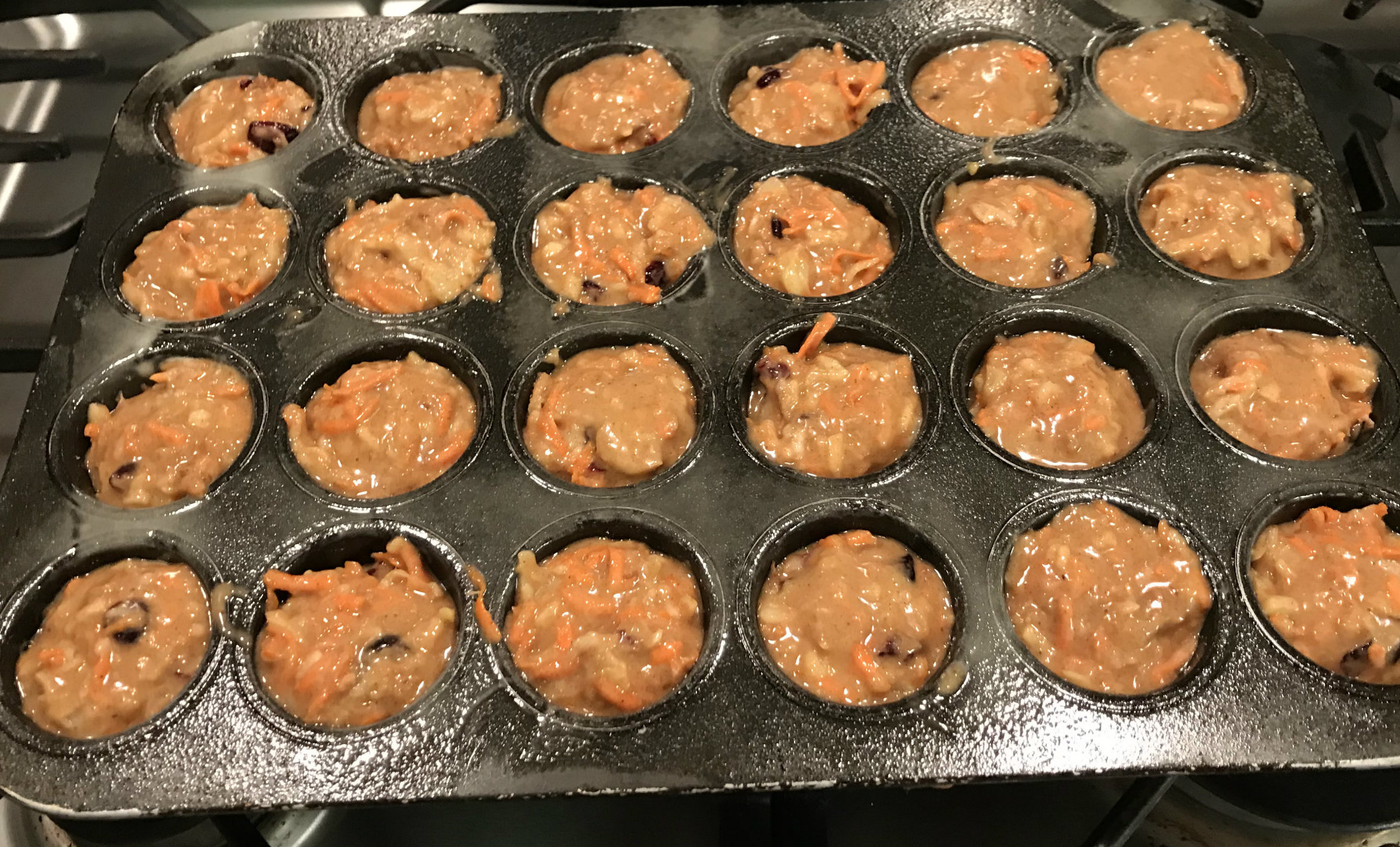 Bake 35 minutes for large and 20 minutes for small size muffins.
Insert a toothpick into the center of a muffin and if it comes out clean they are done.

Cool muffins in the pan for 10 minutes then turn out on a wire rack to cool.
These stay fresh in the refrigerator for several days and freeze well.
"Book your room for your "Holiday Getaway" and they'll be on your breakfast table. "
By Chris Mason
Chef/innkeeper at the Parish House Inn for 24 years and author of her cook book

"7 Recipes to get You Out of bed For Breakfast Every Morning"

Contact information:

email: chris@parishhouseinn.com
http://www.parishhouseinn.com
telephone: 734-480-4800
Parish House Inn on Facebook