May 17, 2018
Rhubarab Bread served at the Parish House Inn bed and breakfast in the Ann Arbor-Ypsilanti area
Posted by: Martha Cleary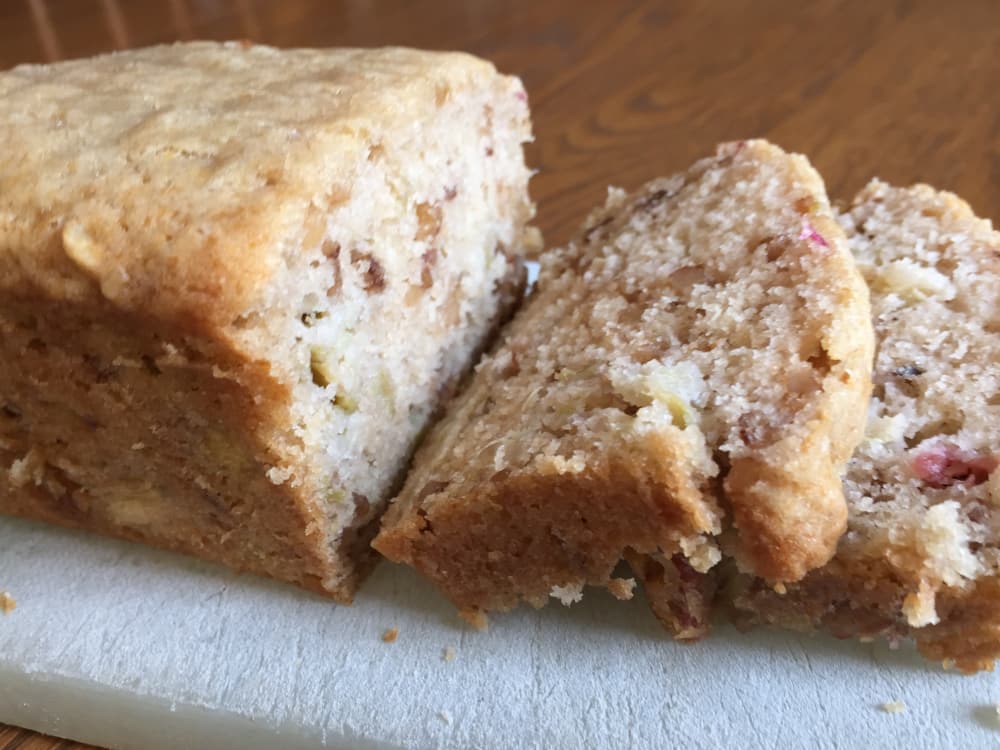 A delicious way to use fresh rhubarb, a Springtime favorite. Use it fresh and freeze it for later.
When I was growing up, the only way I was ever served rhubarb was as a sauce. The texture was very stringy, too sweet and not appealing to me.After I was married, my husband suggested a rhubarb pie, which I reluctantly created for him. Once I took a bite I was hooked.
I now add it to muffins, nut breads, and mix it with fresh strawberries in pies and cobblers. It can be a savory sauce for meat and chicken. This recipe is one of my favorites. It makes 2 loaves so you can freeze one.
Rhubarb Bread
1 1/2 cup firmly packed brown sugar
1 cup buttermilk
2/3 cup cooking oil
1 egg
1 1/2 cups all-purpose flour
1 teaspoon baking soda
1/2 teaspoon salt
1 teaspoon vanilla
1 1/2 cups chopped fresh rhubarb
1/2 cup chopped nuts
Topping
1/2 cup sugar
1 tablespoon sugar
Preheat oven to 325o.
Coat two 8×4 inch loaf pans with cooking spray.
In a large bowl, blend brown sugar, buttermilk, oil and egg until smooth.
Add flour, soda, salt and vanilla and stir gently to mix well.
Stir in rhubarb and nuts.
Pour into prepared loaf pans.
Combine topping ingredients until crumbly and sprinkle over batter.
Bake for 60 -70 minutes or until a toothpick inserted in the center of the loaf comes out clean.
Cool in pans for 10 minutes.
Remove carefully and cool completely. Enjoy!

By Innkeeper
Chris Mason
Chef/innkeeper at the Parish House Inn for 25 years and author of her cook book
"7 Recipes to get You Out of bed For Breakfast Every Morning"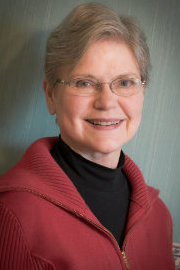 Contact information:
email: chris@parishhouseinn.com
https://www.parishhouseinn.com
telephone: 734-480-4800
Parish House Inn on Facebook