February 6, 2017
Recipe for Spicy Baked Pears at the Parish House Inn
Posted by: Martha Cleary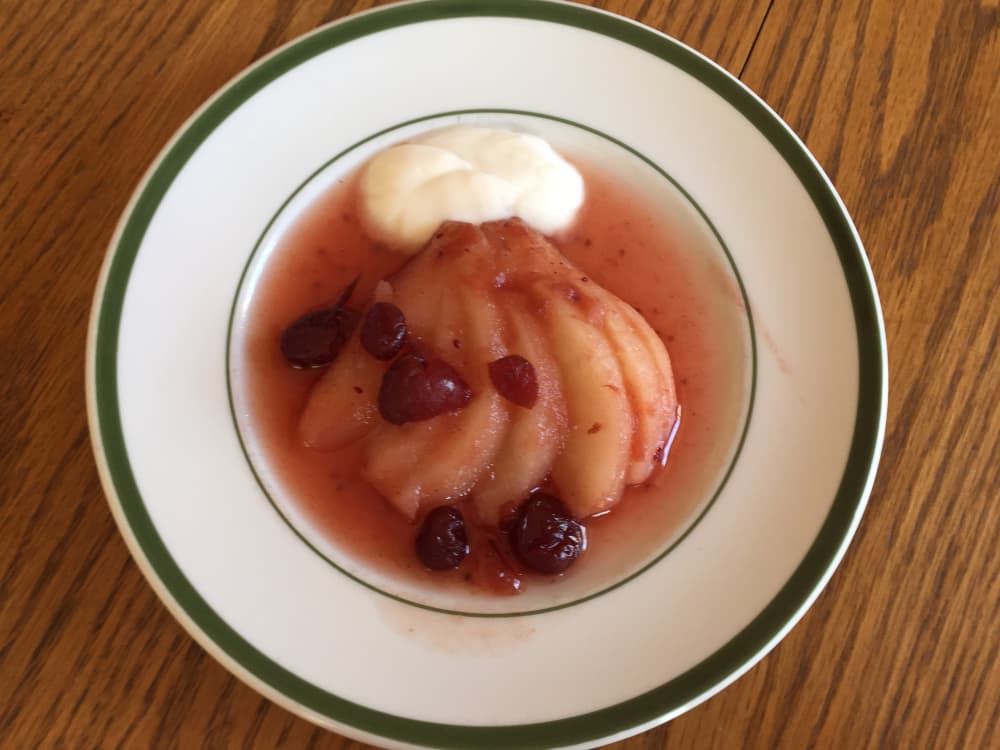 Pears are in season from October to March, and cranberry sauce is available year round. Baked and refrigerated, this will keep for a week. Not only is it good for breakfast, but it is a delicious light dessert option. As you can see, they look very inviting on the plate, and a favorite with my guests.

TIP: Be sure to let the pears ripen before using. I usually let them sit at room temperature for 2 to 4 days, depending on how quickly they ripen. To test , check the color and press on the side. It should have a bit of softness. Then just peel and use a melon ball tool to scoop out the core, and a paring knife to remove the stem and root.
SPICY BAKED PEARS IN CRANBERRY SAUCE
Yield: 8 – 12 servings
1 -16 ounce can whole cranberry sauce
1 tablespoon fresh lemon juice
¼ teaspoon ground cinnamon
¼ teaspoon ground ginger
4 – 6 medium pears, peeled, cut in half and cored
Vanilla Greek yogurt for garnish
Preheat oven to 350o. Spray a 9x13x 2 inch glass baking dish with cooking spray.
In a small saucepan, combine cranberry sauce, cinnamon, ginger and lemon juice. Bring the mixture to a boil over medium heat, stirring often. Remove from heat.
Place pears cut side down in prepared pan. Pour heated cranberry sauce evenly over the pears. Cover with foil and bake for for 40 minutes or until pears are tender.
Let cool and refrigerate before serving.
To serve, place 1 pear half on a plate cut side down, slice lengthwise into narrow strips and then push gently with your hand. To fan out. Top with the cranberry sauce and a dollop of vanilla yogurt. Enjoy!

By Chris Mason
Chef/innkeeper at the Parish House inn bed and breakfast for 24 years, and author of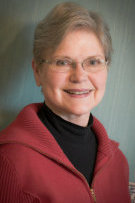 "7 Recipes to get You Out of bed For Breakfast Every Morning"

Contact information:
email: chris@parishhouseinn.com
telephone: 734-480-4800
Parish House Inn on Face Book