November 6, 2017
Recipe for Layered Cranberry Nut Bread from Ypsilanti's Parish House Inn
Posted by: Martha Cleary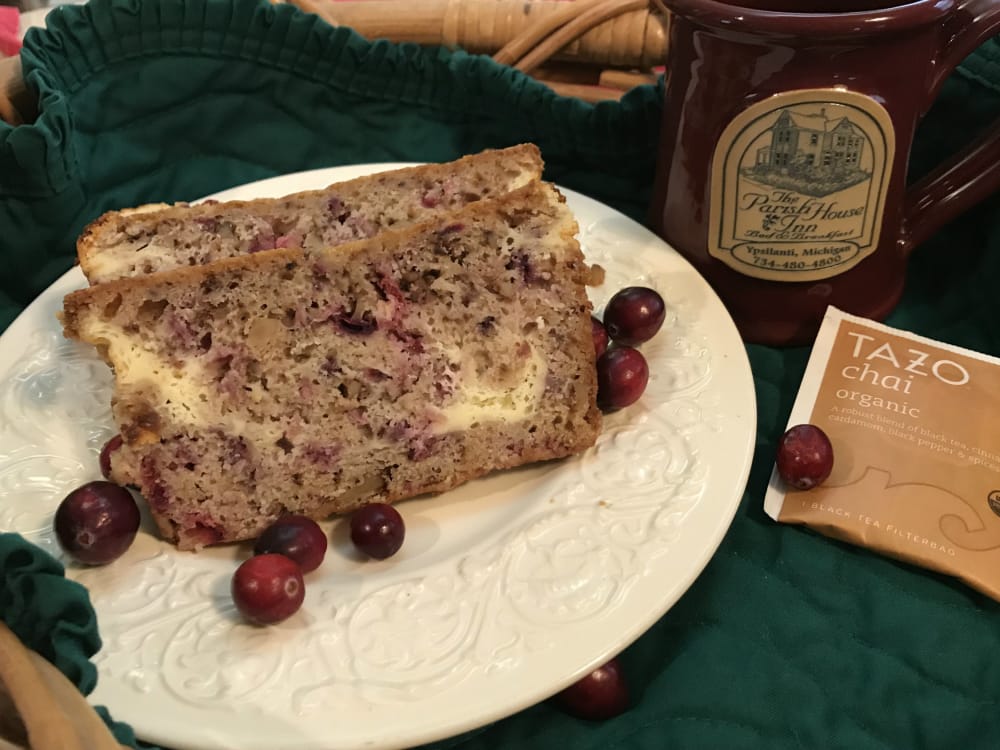 A twist on the usual cranberry bread. There's apple cider, fresh cranberries and nuts plus a layer of cream cheese. Enjoy for breakfast, as a snack or for dessert.
LAYERED CRANBERRY NUT BREAD
makes 1 loaf
Filling
2 – 3 ounce packages cream cheese, at room temperature
1 egg
1 tablespoons Cointreau (orange flavored liquer) or apple juice
1 tablespoon sugar
Bread
2 cups all-purpose flour
1 cup sugar
1 ½ teaspoon baking powder
½ teaspoon baking soda
½ teaspoon salt
¾ cup apple cider or juice
¼ cup unsalted butter, melted
1 beaten egg
1 ½ cups fresh cranberries, coarsely chopped
½ cup walnuts, coarsely chopped
Spray a 9x5x3 inch loaf pan with cooking or baking spray
In a small bowl, beat cream cheese with electric mixer until light and fluffy.
Add 1 egg, cointreau or apple cider, and 1 tablespoon sugar and beat until mixed together.
In a large bowl, stir together flour, 1 cup sugar, baking powder, baking soda, and salt.
In a small bowl, mix together apple cider, melted butter and beaten egg. Stir into the dry ingredients until just moistened. Fold in the cranberries and walnuts.
Place half of the batter into the prepared pan. Add the cream cheese mixture evenly over the batter.
Top with remaining batter.
Bake for 65 to 75 minutes. Cool 15 minutes before removing from pan.
Place the loaf on a wire rack and cool completely then wrap and store in the refrigerator or freeze.
By Chris Mason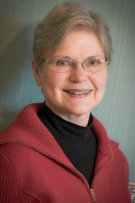 Chef/innkeeper at the Parish House Inn for 24 years and
author of her cook book
"7 Recipes to get You Out of bed For Breakfast Every Morning"

Contact information:
email: chris@parishhouseinn.com
http://www.parishhouseinn.com
telephone: 734-480-4800
Parish House Inn on Facebook