May 4, 2017
3
Posted by: Martha Cleary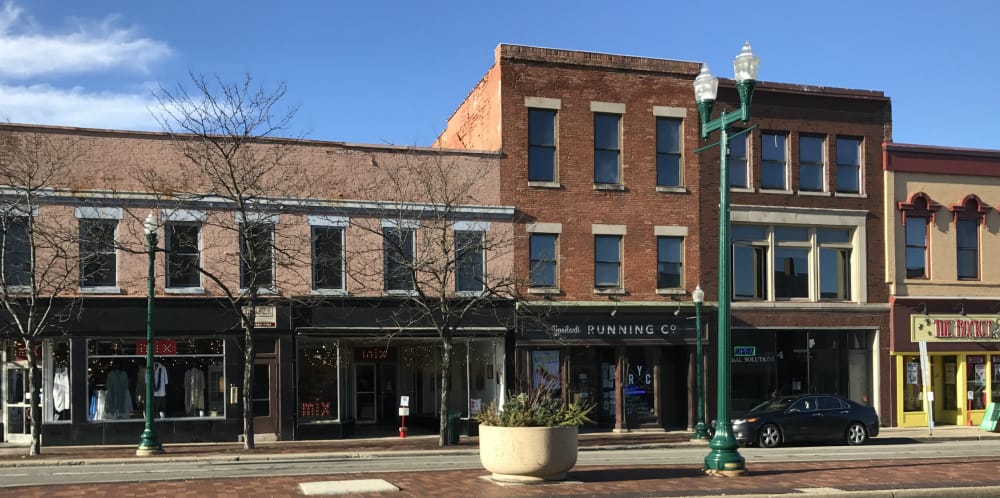 YPSILANTI'S MICHIGAN AVENUE NORTH SIDE SHOPPING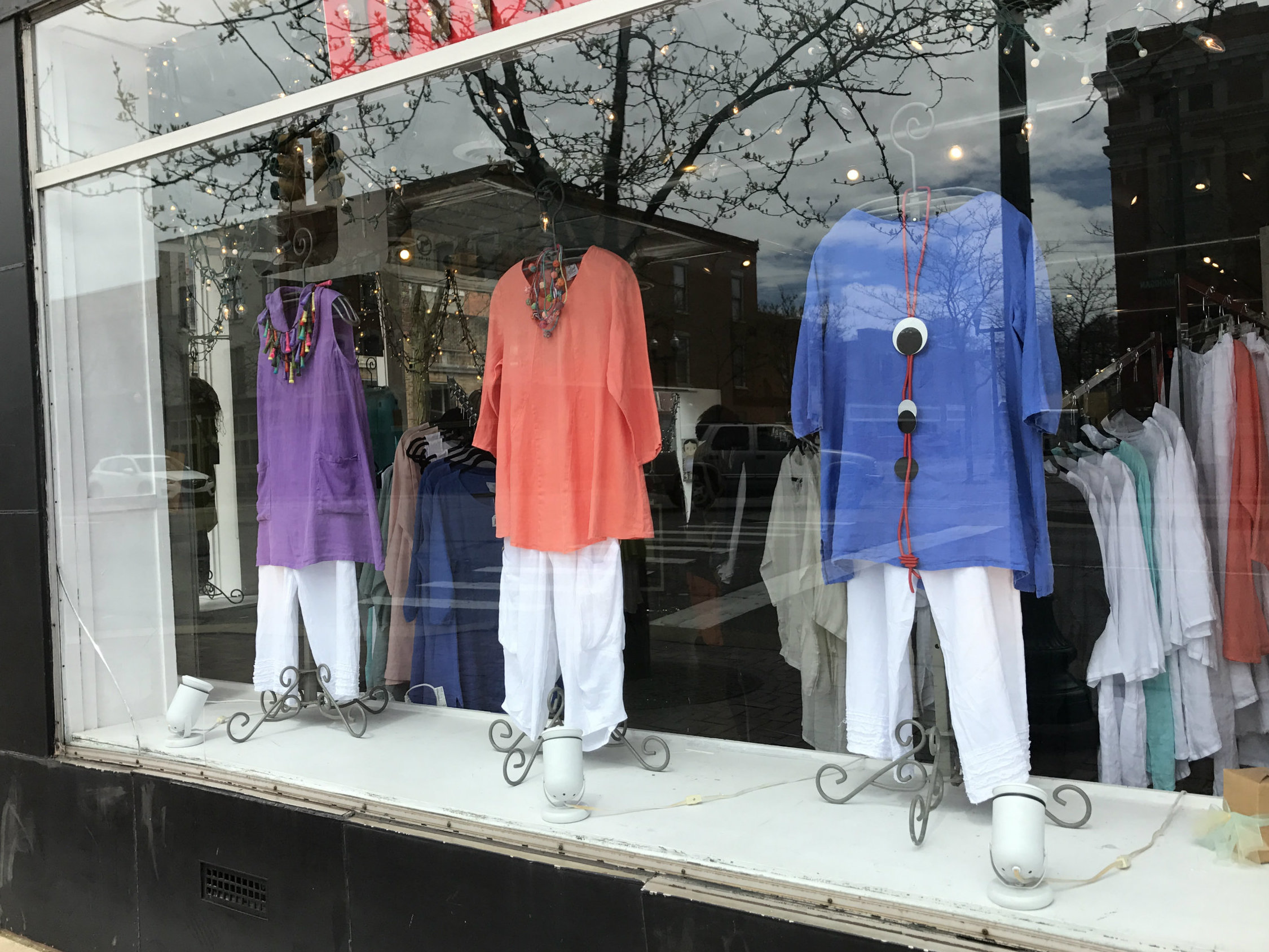 MIX
MIX...what a wonderful name for a shop that is indeed a "mix" of fashion, jewelry and accessories for the woman who wants a style all her own. Owners Bonnie and Ed and their staff know how to personalize a look for each customer. After many successful years in Downtown Ypsilanti, they opened another MIX in the Nichols Arcade in Ann Arbor to serve their growing customer base.
Here is what one satisfied customer had to say:
"What a wonderful surprise! In the heart of Ypsilanti, a warm atmosphere with cool clothes. Mix carries clothing lines I have only found in other cities (Comfy, Match Point). Great fabrics, wearable by all ages and shapes" EG
MIX Ypsilanti hosts month-long art exhibits featuring local talent, with receptions on the First Friday of each month

Mix on Michigan
Address: 128/130 W. Michigan Avenue, Ypsilanti, MI 48197
Phone: (734) 961-8704


Mix in Nickels Arcade
Address: 320 S. State St, Suite 2/4 and 5, Nickels Arcade, Ann Arbor, MI 48104
Phone: (734) 369-6559
Both MIX locations are open: Monday - Friday: 11am – 6pm, Saturdays 11am - 5pm and Sundays: 1pm – 4pm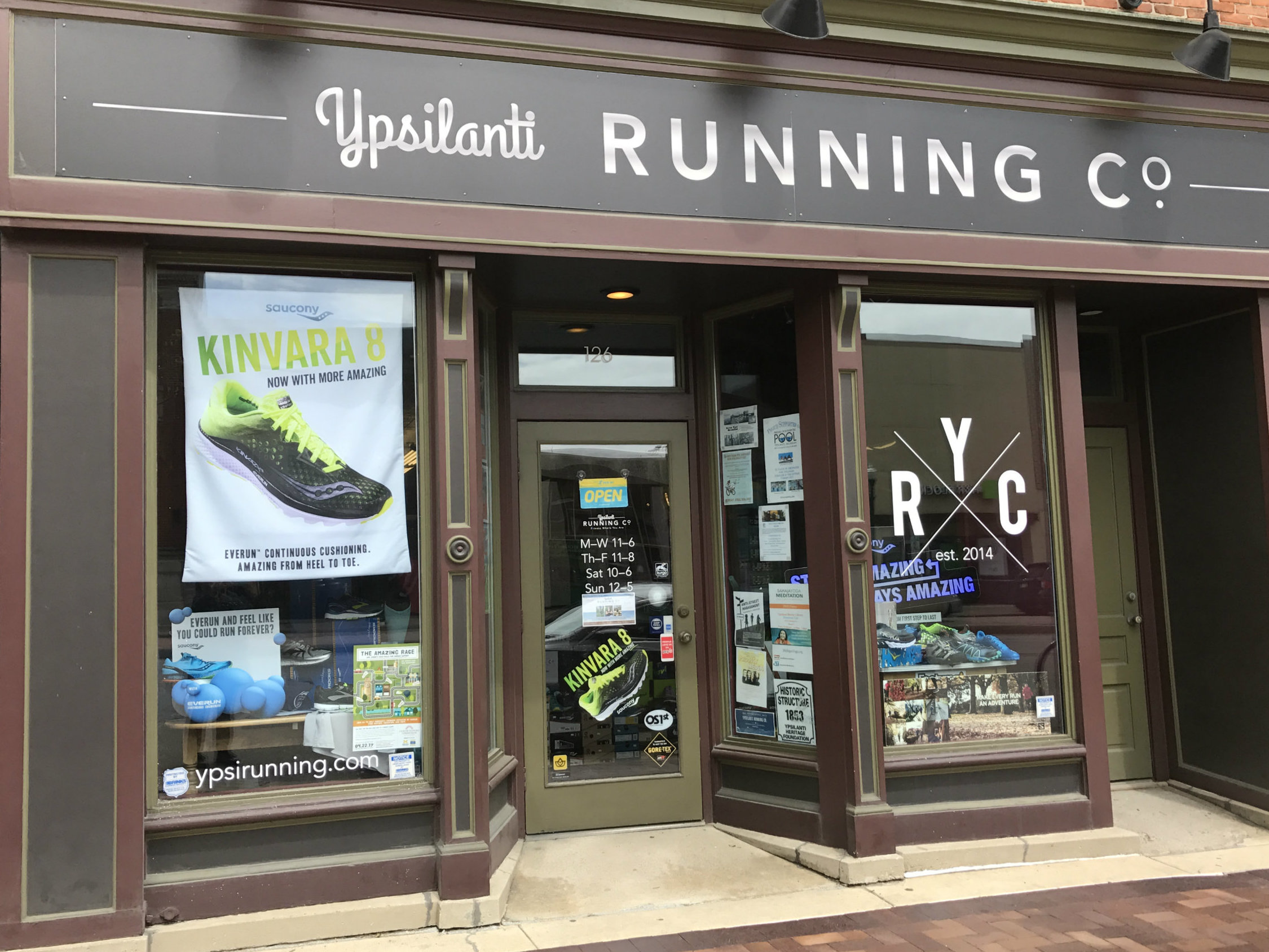 YPSILANTI RUNNING COMPANY

When the Ypsilanti Running Company (YRC) opened in Downtown Ypsilanti a few years ago, owner Mike Nix had a vision for a community-based run specialty store.
Today the Ypsilanti Running Company provides the community with a personalized running and fitness center providing quality fitness advice, training, and products that help them break down ​fitness barriers and discover their inner athlete. The store calendar shows the schedule of events from Saturday AM runs, to women's marathon training to yoga. It has become a destination for runners in the Ann Arbor-Ypsilanti area.
Oh yes, it is also store where you will find the best running shoes, accessories and equipment for your needs. Mike and his staff are the experts and are always willing to go the extra mile for you. Stop in and see for yourself.
This is what one happy runner reported:
"Great place, plus shopping local is always a plus. Mike was very helpful in finding me the right pair of shoes. Knowledgeable and friendly- this place should be every one's go to for apparel and accessories!" - P. G.
ADDRESS:126 W. Michigan Avenue in Ypsilanti, Michigan.
STORE HOURS: Monday - Wednesday 11:00 a.m. - 6:00 p.m Thursday - Friday 11:00 a.m. - 8:00 p.m. Saturday 10:00 a.m. - 6:00 p.m Sunday 12:00 p.m. - 5:00 p.m.
PHONE: 734-905-7194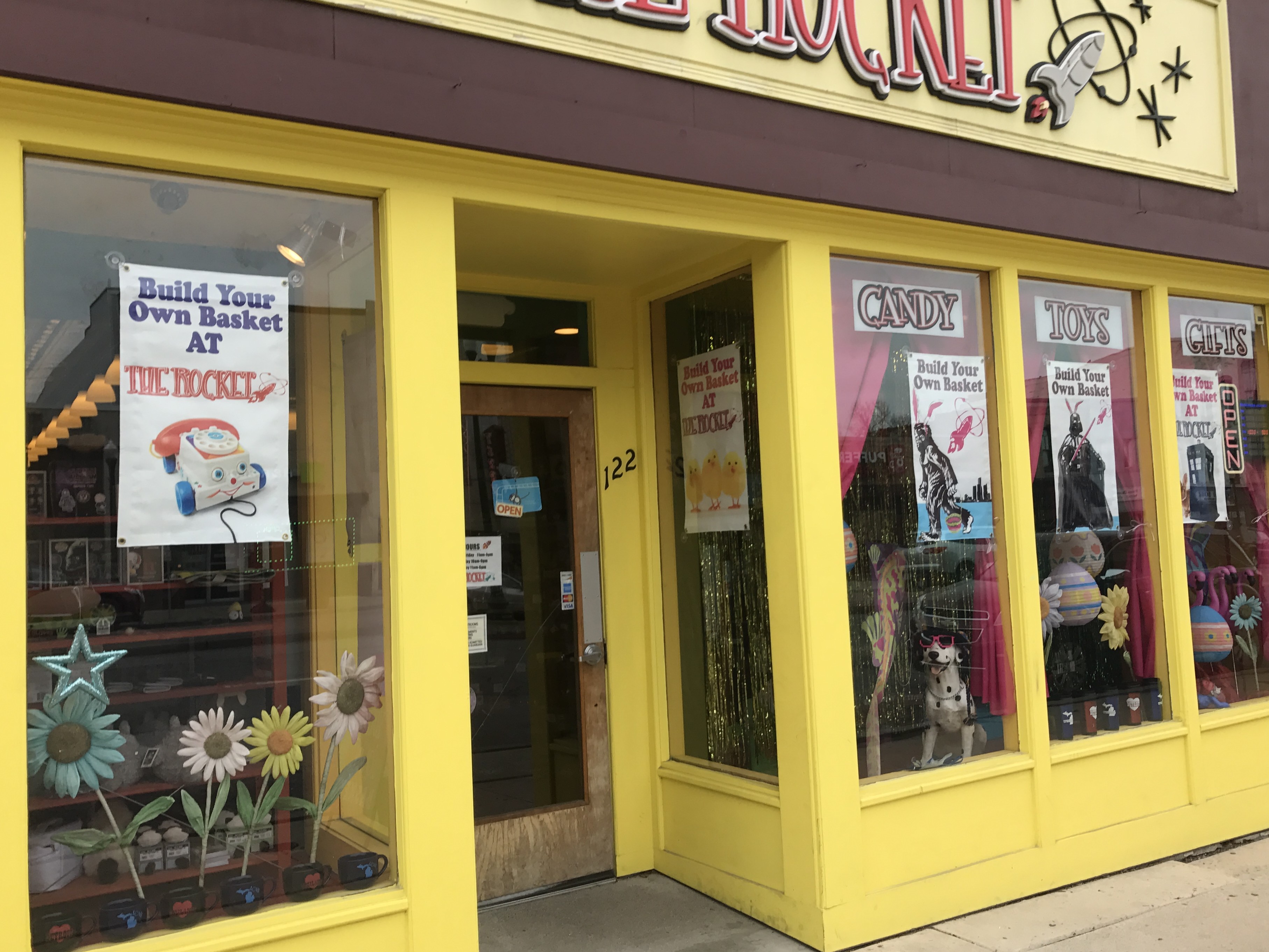 THE ROCKET CANDY & GIFTS
Be prepared for a fun filled, awe inspiring and downright fun filled experience when you enter the Rocket Candy & Gifts in Downtown Ypsilanti. The brightly painted yellow store front and large merchandise filled windows are so enticing that you have to check it out.
Step inside and you will be dazzled with the selection of wrapped and unwrapped bulk candy, novelty, nostalgic, and traditional wrapped candies. You'll soon sense that humor is the specialty of the house.with a wide variety of novelty toys, ypsicentric and vintage T-shirts, books, kites, key chains, magnets and much much more. You'll find licensed merchandise from your favorite movies and nostalgia items that bring back fond memories.
Need a gag gift? This is the place. Stocking stuffers? It's here. Easter baskets? Look no further.
It's a fun time shopping in Downtown Ypsi's most riotous store, where The Rocket has an atmosphere that caters to everyone!
The Rocket Candy & Novelties
ADDRESS:122 West Michigan Ave, Ypsilanti, MI 48197
PHONE: 734-483-2291
STORE HOURS: Monday-Thursday 11:00 AM - 8:00 PM Friday 11:00 AM - 9:00 PM
Saturday 10:00 AM - 9:00 PM Sunday 11:00 AM - 6:00 PM
By Chris Mason
Chef/innkeeper at the Parish House inn bed and breakfast for 24 years and author of her cook book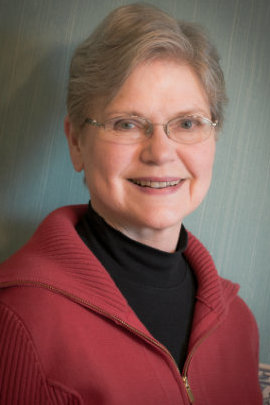 "7 Recipes to get You Out of bed For Breakfast Every Morning"

Contact information:
email: chris@parishhouseinn.com
http://www.parishhouseinn.com
telephone: 734-480-4800
Parish House Inn on Facebook
Book your room and shop Downtown Ypsilanti.