April 3, 2018
Parish House Inn Celebrating 25 years in Ypsilanti, MI
Posted by: Martha Cleary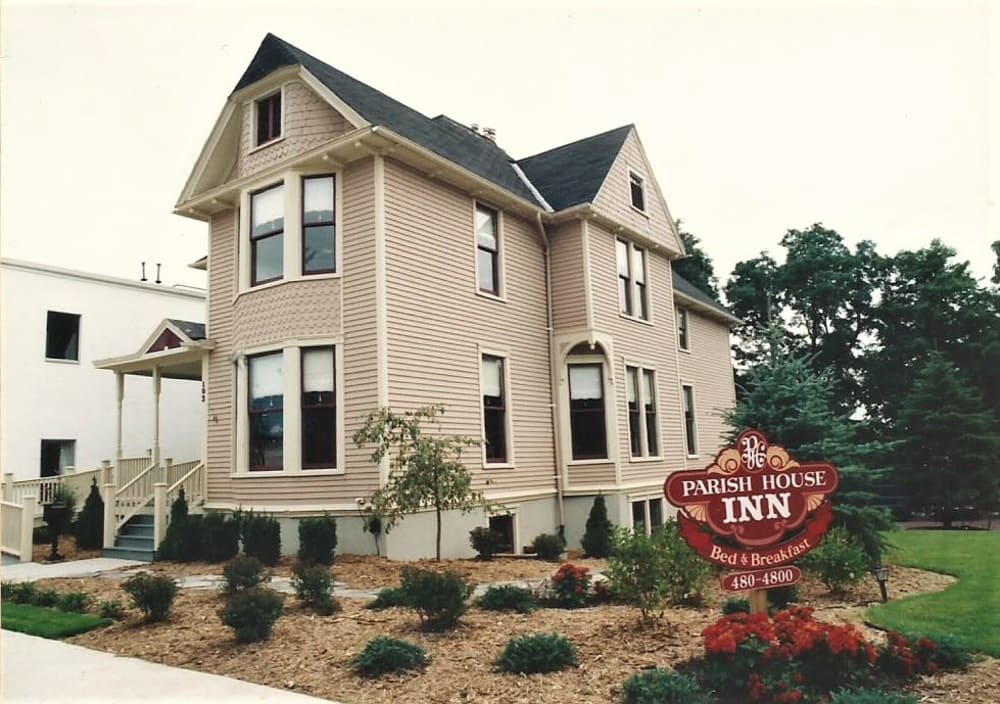 PARISH HOUSE INN 1993 - 2008
INNKEEPER MEMORIES
This is how it looked when I arrived for my interview for the innkeeper/manager position at the newly opened Parish House Inn. It was November of 1993, just before Thanksgiving when I walked through the door and realized that this was where my life journey had led me. At the same time, this house had been on it's own journey to this place and time.
We moved in December and in May 1994, my husband, Lance and I were married on the patio. Now we were on a new journey facing the future together.
What a journey it has been!
The owner Lou and his wife, Jane lived next door. She and I worked together as a team learning the business. I remember those first 2 years were so busy. There were no websites. No reservation systems. No social media.Yet were were a new type of business and people were curious, and were very busy.
I listened to our guests and adapted our business to fit those needs. I learned what worked and what didn't.
There were 9 rooms originally. Room 1 was the designated handicap accessible room and was next to the kitchen. After the first summer, we changed that into a den, which was a better use of the space. (with more than 8 rooms, handicap accessibility was a requirement. There was a ramp in the front and a bathroom on that level)
We served breakfast on the patio in the summer which was pleasant for guests, but difficult for me.
There was a very nice parlor and dining room up a flight. We decided to serve luncheons and use the area for meetings. I prepared all of the food and soon learned that carrying food up and down stairs was not an easy thing. It was a way of marketing our business to the community.
The guest refrigerator and microwave oven were added to the breakfast area.
The sheets were being rented from a laundry service. That was quickly changed.
The breakfast area tables were changed and a large dining room table was added upstairs.
Furniture in the guest rooms was added and changed as we went along.
Room diaries were added for guests to leave their thoughts. I still have them!
I completed my Culinary degree in May 1994, where I learned so much. I decided to get my breakfast menus and recipes organized and put together my first cook book. "Breakfast Inn Season" was self published and sold over 3000 copies the first year.
I developed the "Parish House Inn Oatmeal Chocolate Chip Cookie" recipe and my "Michigan Baked Oatmeal" recipe in 1994. They have defined our hospitality ever since.
In 1997, my husband and I decided to purchase the Inn and make it our own. We signed the papers in early January of 1998. I had my list of changes we wanted and began immediately.
Totally changed the layout,added shelves and new floors in innkeepers apartment.
Reconfigured patio area. moved bricks into new design.
Lattice fence was added to patio and climbing roses planted.
Purchased 4 poster bed for room 4.
Added king size bed an room 9.
Removed old patio furniture and replaced it with comfortable seating.
Built a covered seating area overlooking the river.
About this same time, windows based reservation systems were developed for bed and breakfasts. What a great help it was. Between quick books and the reservation system, record keeping was a breeze.
Life was good. We were busy. The future looked fantastic!
By Chris Mason
Chef/innkeeper at the Parish House Inn for 25 years and author of her cook book
"7 Recipes to get You Out of bed For Breakfast Every Morning"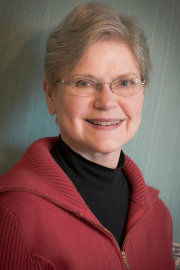 Contact information:
email: chris@parishhouseinn.com
http://www.parishhouseinn.com
telephone: 734-480-4800
Parish House Inn on Facebook