December 26, 2017
Orange Croissant French Toast served at Ypsilanti's Parish House Inn
Posted by: Martha Cleary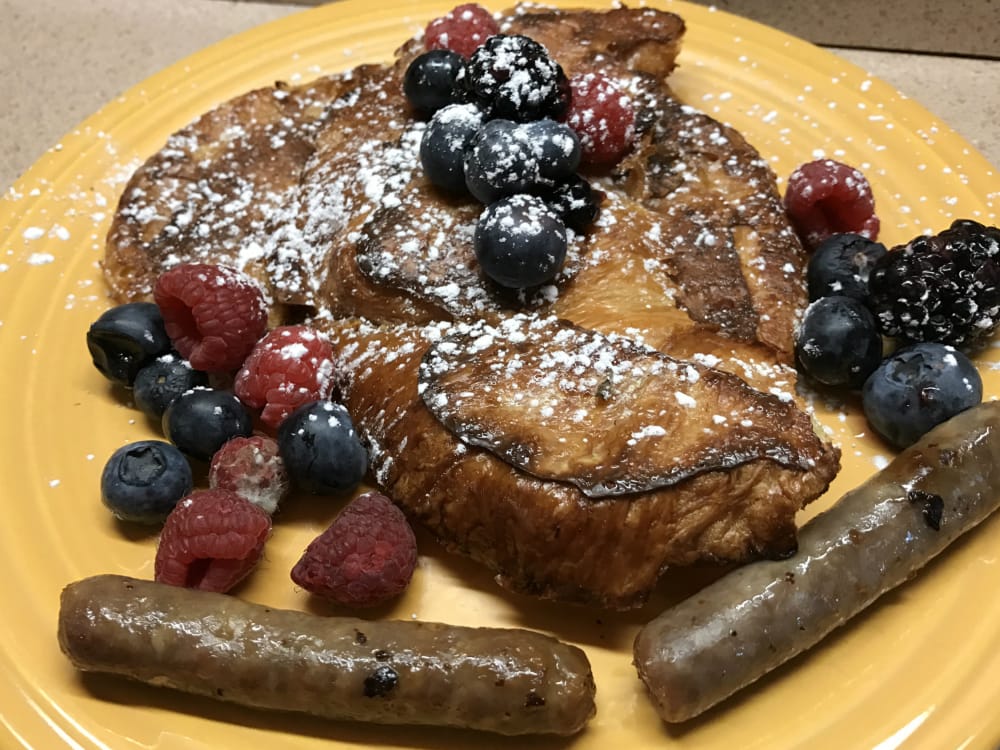 This recipe is so easy to make in advance. Just keep them in the freezer until you need them. No need to defrost before baking. You can also fry them in a hot skillet with butter. Top with fresh berries and a sprinkle of powdered sugar Serve with link sausage and maple syrup heated with orange marmalade Enjoy!
ORANGE CROISSANT FRENCH TOAST
Serves 6
4 eggs
1 cup evaporated milk
1/2 cup orange juice
2 tablespoons grated orange rind
2 tablespoon sugar
2 teaspoons vanilla extract
6 large croissants,1 day old, split in half
berries for garnish

To prepare in advance:
1. In a shallow dish, whisk together eggs, evaporated milk, orange juice and sugar.
2. Dip both sides of croissants into the egg mixture, coating thoroughly.
3. Place slices in a single layer on a baking sheet covered with foil. Freeze, uncovered, 30 minutes or until firm. Remove the pan from the freezer. Place the frozen croissants in freezer bags. Tightly seal and label the bags.
4. These can be stored in the freezer for up to 3 weeks.
Cooking method:
1. Preheat oven to 450o. Cover a baking sheet with foil. Coat foil with cooking spray.
2. Remove croissants from the freezer.
3. Place frozen slices in a single layer on the prepared baking sheet.
4. Bake for 6 - 7 minutes or until lightly browned. Turn over and bake an additional 5 minutes or until lightly browned on this side.
5. Serve hot from the oven and enjoy!
Alternate cooking method:
1. You can pan fry in a hot skillet or griddle coated with butter or cooking spray before or after freezing.
2. Frozen: These can be cooked in a medium hot skillet or a griddle with butter or cooking spray, allowing additional time to cook through.
By Chris Mason
Chef/innkeeper at the Parish House Inn for 24 years and author of her cook book
"7 Recipes to get You Out of bed For Breakfast Every Morning"

Contact information:
email: chris@parishhouseinn.com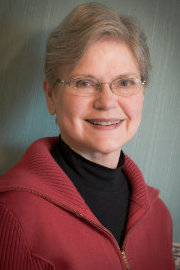 http://www.parishhouseinn.com
telephone: 734-480-4800
Parish House Inn on Facebook