February 5, 2018
Michigan Baked Oatmeal is easy to make ahead for breakfast
Posted by: Martha Cleary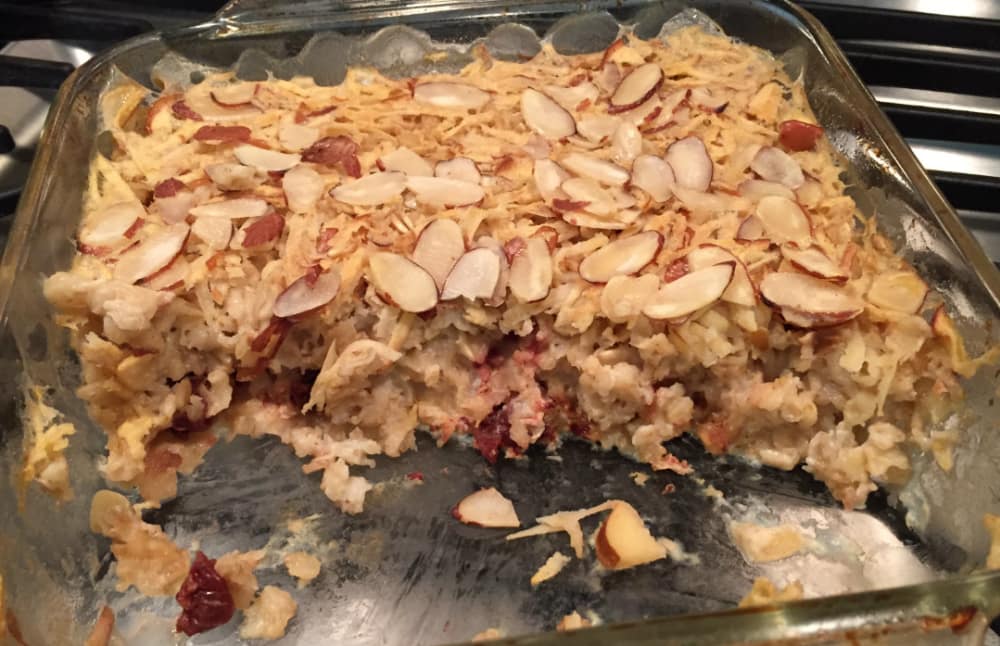 This is my Signature Recipe. I serve it during the cold winter months, but it is delicious anytime.
I always tell my guests to make it when you are making dinner and the oven is on.
Cool, cover and put in the refrigerator.
In the morning, spoon it into a bowl and heat it in the microwave.

It's ready to go faster than instant oatmeal and will keep for several days. Enjoy!
MICHIGAN BAKED OATMEAL
Yield: 6 servings
2 cups old fashioned oats
4 cups milk or 1 1/3 cups powdered milk and 3/34 cups water
½ teaspoon almond flavoring
¼ cup brown sugar
½ cup dried cherries
1 large apple cored and grated...yes leave the skin on but do use a grater.
½ cup sliced almonds for topping
Preheat oven to 375o.
Coat a 3 quart casserole or an 8x8x3 inch baking pan with cooking spray.
Combine all the ingredients in the pan and stir to mix. Sprinkle almonds evenly over the top.

Bake uncovered for 30 – 45 minutes, when it is bubbling around the edges.
Let it sit for 5 minutes before serving. It will absorb the liquid as it cools.
Serve hot and enjoy!
By Chris Mason
Chef/innkeeper at the Parish House Inn for 24 years and author of her cook book
"7 Recipes to get You Out of bed For Breakfast Every Morning"
Contact information: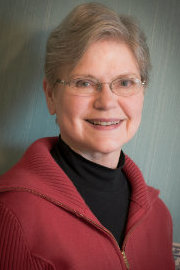 email: chris@parishhouseinn.com
http://www.parishhouseinn.com
telephone: 734-480-4800
Parish House Inn on Facebook