January 12, 2016
IS TRAVEL & EXERCISE FOR YOU?
Posted by: Martha Cleary
DO YOU EXERCISE WHEN YOU TRAVEL?




When you travel, do you like to stay at places where you can walk or a run? Or join a yoga class? Or an exercise class?
We share that interest here at the Parish House Inn.
My daughter Martha has become a walker and manages 5 to 10 miles a day or more and knows all the places to go. My sister Shirley walks early everyday in our neighborhood and does 3-5 miles everyday.

They have both experienced significant weight loss, changed their eating habits and now enjoy more energy and a zest for life.
I prefer swimming, and go to the health club 3 days a week to maintain my fitness and have developed menus and recipes that fit a vegan, vegetarian and other allergy related diets.
When you stay with us, we can help you keep up your fitness program and diet.
Martha can show you the walking an jogging routes, and even accompany you.
Yoga mats available for our guests to use in their room.
The Ypsi Yoga Studio is three blocks away and offers a variety of classes for a small fee.
The health club is 4 miles away and offers walk-in privileges with swimming, exercise machines, running track and more for a nominal fee.

There is no reason to give up your exercise or your healthy diet when you visit the Ann Arbor-Ypsilanti area and choose to stay with us at the Parish House Inn bed and breakfast.

By Chris Mason.


Chris Mason is Chef and innkeeper and the author of the cook book
"7 Recipes and Tips to Get you out of Bed for Breakfast Every Morning" .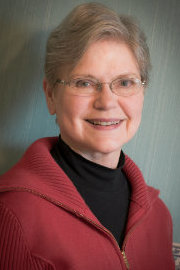 Contact information:
www.parishhouseinn.com,
734-480-4800