August 4, 2016
Ice Cream in Downtown Ypsilanti, MIchigan
Posted by: Chris Mason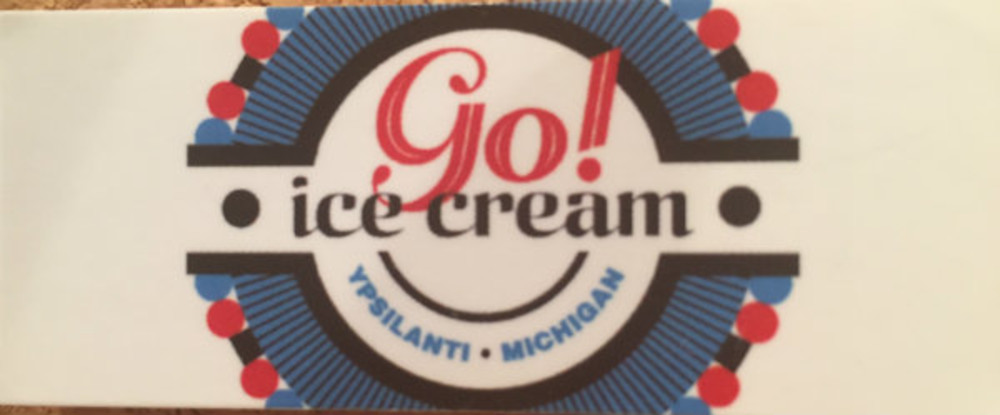 GO ICE CREAM ALLEY STORE IN DOWNTOWN YPSILANTI

Ice Cream: a treat after dinner downtown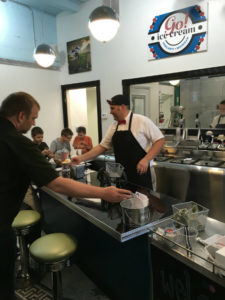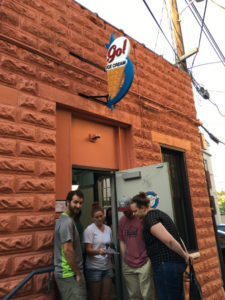 Ice Cream in Downtown Ypsilanti, Michigan, at Go ice Cream is special. Rob Hess, owner and creator, is there everyday dishing up ice cream sundaes, floats and other treats. All ice cream is made from recipes he developed. Only fresh ingredients like cream, fruits and natural flavorings are used. Rob makes his own Spicy Ginger Ale, Fresh Blueberry Soda and Old-fashioned Root Beer! A Root Beer float with real vanilla ice cream brings back memories for me.
Located in an alley, going from Washington Street to the parking lot on North Huron Street. Very convenient from both streets. Only a 3 block walk from your room at the Parish House Inn . A delicious ending to your dinner at one of the downtown restaurants.
The building itself has been divided into three shops, and Rob has the very back area. Small tables and chairs in the alley let you relax and enjoy your treat.


Everything they serve is made by hand, from scratch at the shop. Including waffle cones. All ingredients are all natural, organic and locally sourced whenever possible. They take pride in what they do and it shows.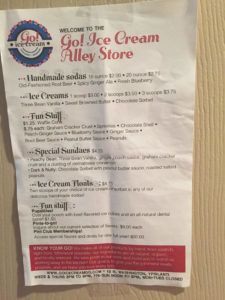 GO ICE CREAM ALLEY STORE
10 N. Washington Street, Ypsilanti, Mi 48197
Hours; Wednesday and Thursday 3 PM -9 PM
Friday – Sunday Noon to 9 PM.
Closed Monday and Tuesday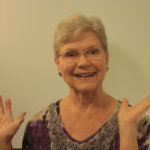 By Chris Mason, the Chef/innkeeper at the Parish House inn bed and breakfast for 23 years.and author of the cook book "7 Recipes to get You Out of bed For Breakfast Every Morning"
Contact information:
email: chris@parishhouseinn.com
www,parishhouseinn.com
telephone: 734-480-4800