March 14, 2017
How to Plan the Menu for your Next Party
Posted by: Martha Cleary

MENU PLANNING MADE EASY
I have been planning menus and cooking since I was 8 years old. I have developed a system that helps me every time. From planning to shopping to cooking this system will keep you on track and insure a successful party.
Entertaining is all about planning and preparation down to the smallest detail. There are many details to consider to produce the picture perfect meal experience for your guests.
MENU PLANNING
Details to consider include:

1. number of guests
2. is this a celebration or other event
3. the time: early or brunch
4. type of service: buffet, sit down, combination
5. methods: skill level of the cook
6. favorite dishes of guests/family.
7. ingredients needed
8. preparation time of recipes selected
9. seasonal availability,taste, color and texture
10. presentation and garnish
This a formula for any menu. Just fill in the blanks.
MENU GUIDELINES:
Appetizers
Fruit Dish
Meat
main dish
side dishes
vegetables
salad
bread
dessert
beverages
For example:
1. A Spring brunch celebration for 12 family members and friends at 10 AM.
2. Served buffet style. Decide the location.
3. List family favorite tried and true recipes to consider.
4. Which recipes can be made with the equipment available, the skill level of the cook and advance preparation.
5. Keep taste, color and texture of the combination of dishes in mind.
6. Garnish with herbs, etc.
7. Select serving dishes and cutlery.
8. Is there a seating area? What table linen and dishes will be used? Paper?
When you have planned your menu, prepare a grid with 3 columns
Column 1 Menu items, Column 2, shopping list, Column 3 cookware and dishes needed
Then just fill in the blanks with your information. You can then check off each item as you do it and keeps you from forgetting anything. This system is all part of the process of planning and preparation for your party.
By Chris Mason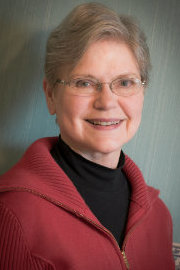 Chef/innkeeper at the Parish House inn bed and breakfast for 24 years and author of her cook book "7 Recipes to get You Out of bed For Breakfast Every Morning"
Contact information:
email: chris@parishhouseinn.com
http://www.parishhouseinn.com
telephone: 734-480-4800
Parish House Inn on Facebook