April 27, 2018
Golf Courses in the Ann Arbor – Ypsilanti area
Posted by: Martha Cleary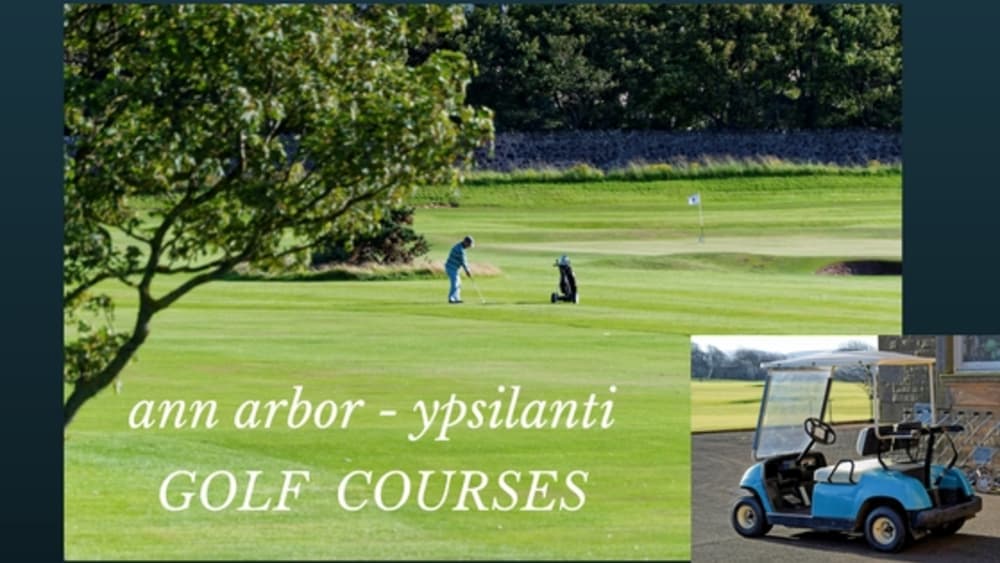 GOLF COURSES IN THE ANN ARBOR AND YPSILANTI AREA

Do you love to play golf? When you travel do you look for local golf courses to test your skills?

Be sure to get your tee time at one of the Golf courses in the Ann Arbor – Ypsilanti area.
You'll find gorgeous golf courses for every level of player. From the championship level golf courses to the less challenging, you'll find just the one for you.
Having played on all of these golf courses both in Ann Arbor and Ypsilanti, I'll help you choose just the right one for you. I'll even arrange tee times. Just let me know!
Many are located within minutes of the Parish House Inn more within a thirty minute drive from Ann Arbor or Ypsilanti. I have listed the golf course in the immediate Ann Arbor – Ypsilanti area below.
Go ahead...plan your golfing weekend with a stay at the Parish House Inn. Check availability then book your room on line.


Ann Arbor

Leslie park Golf Course
This 18 hole beautiful public championship golf course in Ann Arbor, is rated by "Golf Digest Magazine"with 4.5 out of stars and has the top honor as "Best Municipal Course in Michigan". Located on the rolling hills of northeast Ann Arbor, a favorite for local tournament play and challenging for the best golfers. Learn more: (734) 794-6245
Lake Forest Golf Club and Practice Center
This public golf course is located minutes from downtown Ann Arbor, just south of I-94, on 170 acres. It features a links style course on the front nine and woodlands and wetlands on the back nine, which makes for very interesting golf. At the clubhouse you can grab a sandwich or beverage or visit the pro shop for a new glove. If you just need to polish up your swing, the five acre practice range is just the place. Learn More: (734)994-8580
Huron Hills Golf Course
This Historic public par 67 golf course in Ann Arbor was opened in 1922 and designed by Thomas Bendelow. This golf course has a level front nine along the Huron River while the back nine is all hills. In fact, the views from some of the highest points of the Huron River are just breath taking. Have you got an young aspiring golfer in the family? Then the 7 hole Wee-Tee course for kids and beginners is perfect. So you could say there is a place for everyone. Learn More: 734-794-6246
Ypsilanti
Eagle Crest Golf Club
This championship 18 hole golf course in Ypsilanti has been rated four stars by "Golf Digest Magazine" since 2004 and open to the public. It is Eastern Michigan University golf team's home course. The clubhouse sits on the top of the hill with with a fabulous view of the driving range and Ford Lake. You can grab a hot dog at the turn or enjoy a leisurely lunch. There are ponds to go over, hills to climb and trees to avoid, so it makes it fun and challenging. It is just south of I-94 at exit 183, and five minutes from the Parish House Inn in Ypsilanti. Learn More: (734) 487-2442.
Pine View Golf Course
This public golf course is located about 3 miles south of I-94 at exit 183 and just ten minutes from the Parish House Inn in Ypsilanti. The golf course has 27 holes and has 2 practice greens, a driving range, snack bar and banquet room. With lots of woods and fairly narrow fairways, it provides a challenge for all of us. Learn More: (734) 481-0500.

By Chris Mason, Chef/innkeeper of the Parish House Inn bed and breakfast and author of
"7 Recipes to Get You Out of Bed for Breakfast Everyday".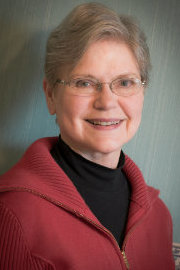 Contact information:
chris@parishhouseinn.com
734-480-4800
Follow us on Face book