November 20, 2016
Goat Cheese Layered with pest and Roasted red Peppers
Posted by: Martha Cleary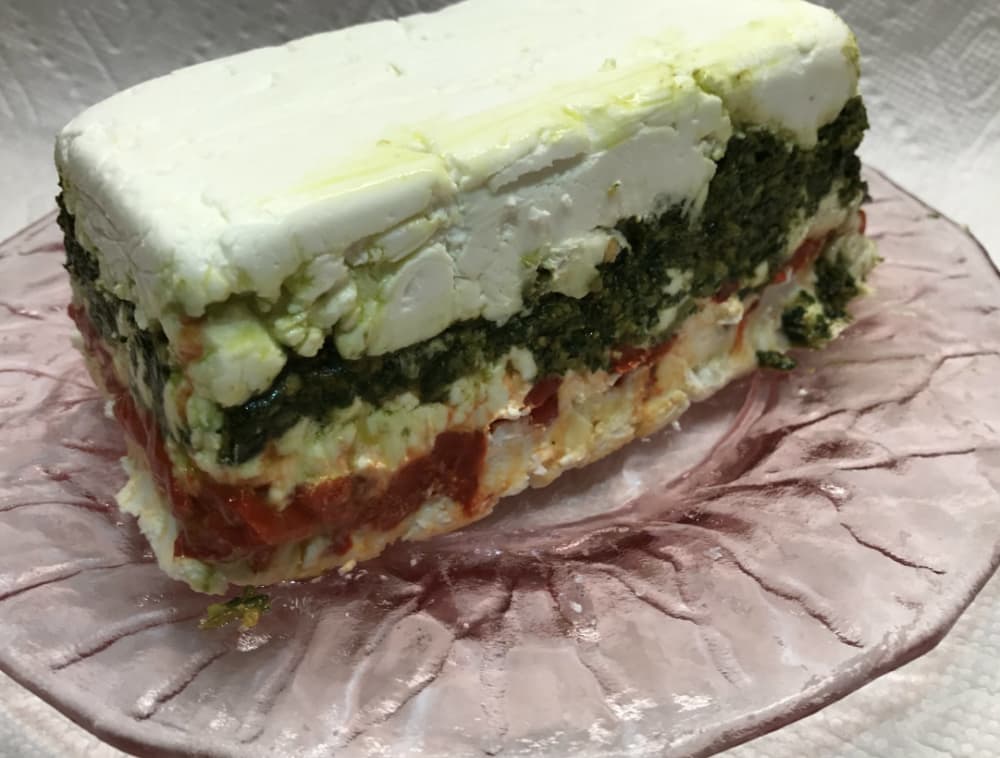 Keep this in your refrigerator and you'll be ready for any last minute get-together. If you are having a big group, you can double the recipe easily. To make it even more festive, put it in a container that has a holiday shape, like a bell when you turn it over.
LAYERED GOAT CHEESE TORTA
Yield: 8 – 10 servings
¼ cup prepared pesto
¼ cup finely chopped rinsed and drained roasted red peppers
20 ounces mild soft goat cheese, (2 cups) at room temperature
crackers or thinly sliced French bread
Prepare a 2 ¼ cup loaf pan ( 5 ¾ x 2/1/4 inches)
1. Spray the pan with cooking spray. Line it with a sheet of plastic wrap large enough to overhang on all 4 sides.
2. Drain pesto in a small fine mesh sieve set over a small bowl for 15 minutes. Discard the excess oil.
3. Blot the peppers between layers of paper towels to remove excess liquid.
4. Spread about one third of the goat cheese evenly over the bottom f the pan.
5. Top with all of the pesto, spreading evenly.
6. Drop ½ cup of goat cheese over the pesto, spreading evenly.
7. Cover the pan with another sheet of plastic wrap and chill for at least 8 hours.
8. When ready to serve, remove the plastic wrap from the top of the pan, invert onto a serving dish. Remove the remaining plastic wrap. Let the torta sit at room temperature for at least 20 minutes before serving.
9. Serve with crackers or thinly sliced bread.
By Chris Mason
Chef/innkeeper at the Parish House inn bed and breakfast for 24 years and author of her cook book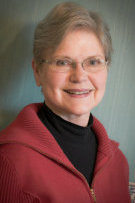 "7 Recipes to get You Out of bed For Breakfast Every Morning"

Contact information:

email: chris@parishhouseinn.com
telephone: 734-480-4800
Parish House Inn on Facebook