July 27, 2016
First Fridays Ypsilanti Art Walk
Posted by: Martha Cleary


FIRST FRIDAYS ART WALK YPSILANTI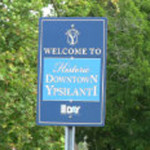 First Fridays Ypsilanti is August 5 from 6 PM to 9 PM.
First Fridays Ypsilanti Art Walk in Downtown Ypsilanti is only a
a short walk for our guests at the Parish House Inn.
One block from all of the venues in the Downtown area and a
short walk to Depot Town. First Fridays Ypsilanti a great
way for them to explore our city.
This self guided art walk brings together the business community
and the art community. I am amazed at how much talent we have
here in the Ypsilanti area. Artists display their work and love to
chat about it. The shops often have refreshments and encourage
browsing and buying. In the video above, you can see some of
First Fridays Ypsilanti in August 2015. Look for more this year.
In the downtown area:
Library Plaza has live music with local area bands. Shops are
open and artists are on hand displaying their work.
Be sure visit Mix, Beezy's Cafe, Bona Sera, Bowerbird
Mongo, the Rocket, FLY Children's Art Center, the Tap Room, 22
North Huron, Puffer Reds, the Riverside Art Center, A2 Vintage,
Betty Green organic, Go Ice Cream, Chin-Azzaro studio, Corner
Heath, Dreamland Theater, Encuentro Latino Restaurant, SMK
Vintage, Ypsi Planti, Salon Elite 120 and more.
In Depot Town:
Cultivate Coffee and Tap House live music from 8 Pm – 10 PM,
the Russian Ballet Theater School 6:30 – 7:20 live performances,
the Sidetrack Grill and Bar, and more.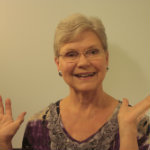 By Chris Mason, has been the Chef/innkeeper at the Parish House inn bed and breakfast for 23 years and author of the cook book "7 Recipes to get You Out of bed For Breakfast Every Morning"

Contact information:
email: chris@parishhouseinn.com
telephone: 734-480-4800
www.parishhouseinn.com