August 14, 2017
Fall Chicken Salad Recipe from Ypsilanti's Parish House inn
Posted by: Martha Cleary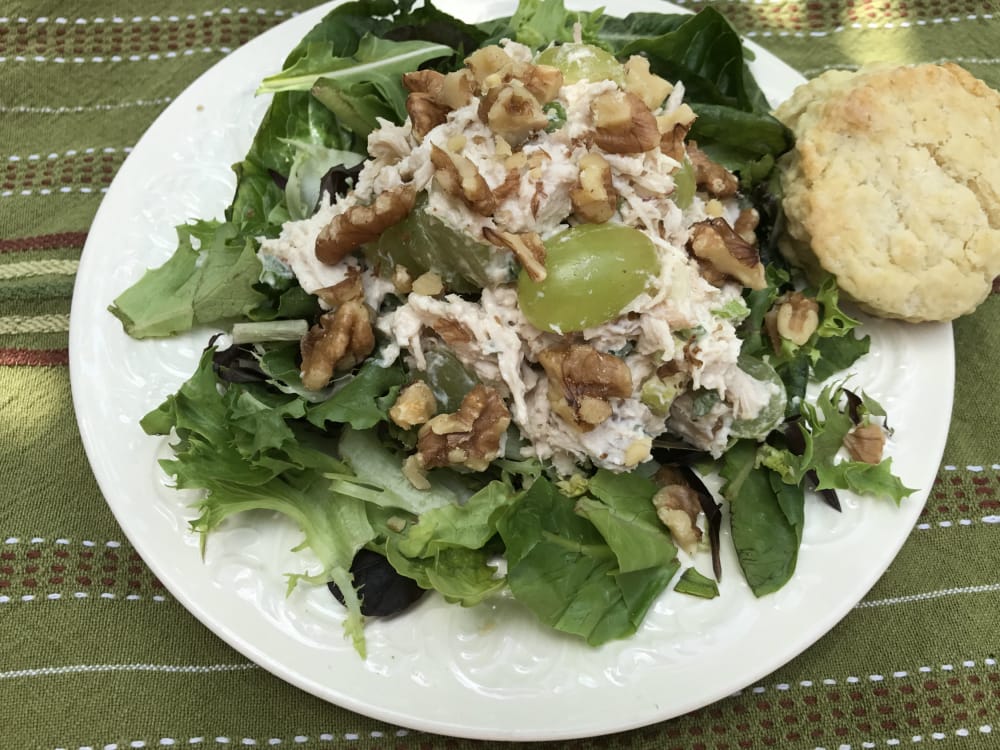 FALL CHICKEN SALAD
I'm always looking for ways to use fresh fruits and vegetables when they are at their peak of freshness. In the Fall apples, grapes and nuts are in season and so delicious mixed with chicken. Make It look pretty and serve it on a bed of lettuce, topped with more nuts and accompanied by a biscuit or muffin.
This recipe uses the breast meat of a 2 rotisserie chickens or you can cook your own. (use the legs and thighs for soups). It will make 6 - 8 servings and will keep for 2 to 3 days in the refrigerator. Perfect to make over a weekend to pack for your work day lunch.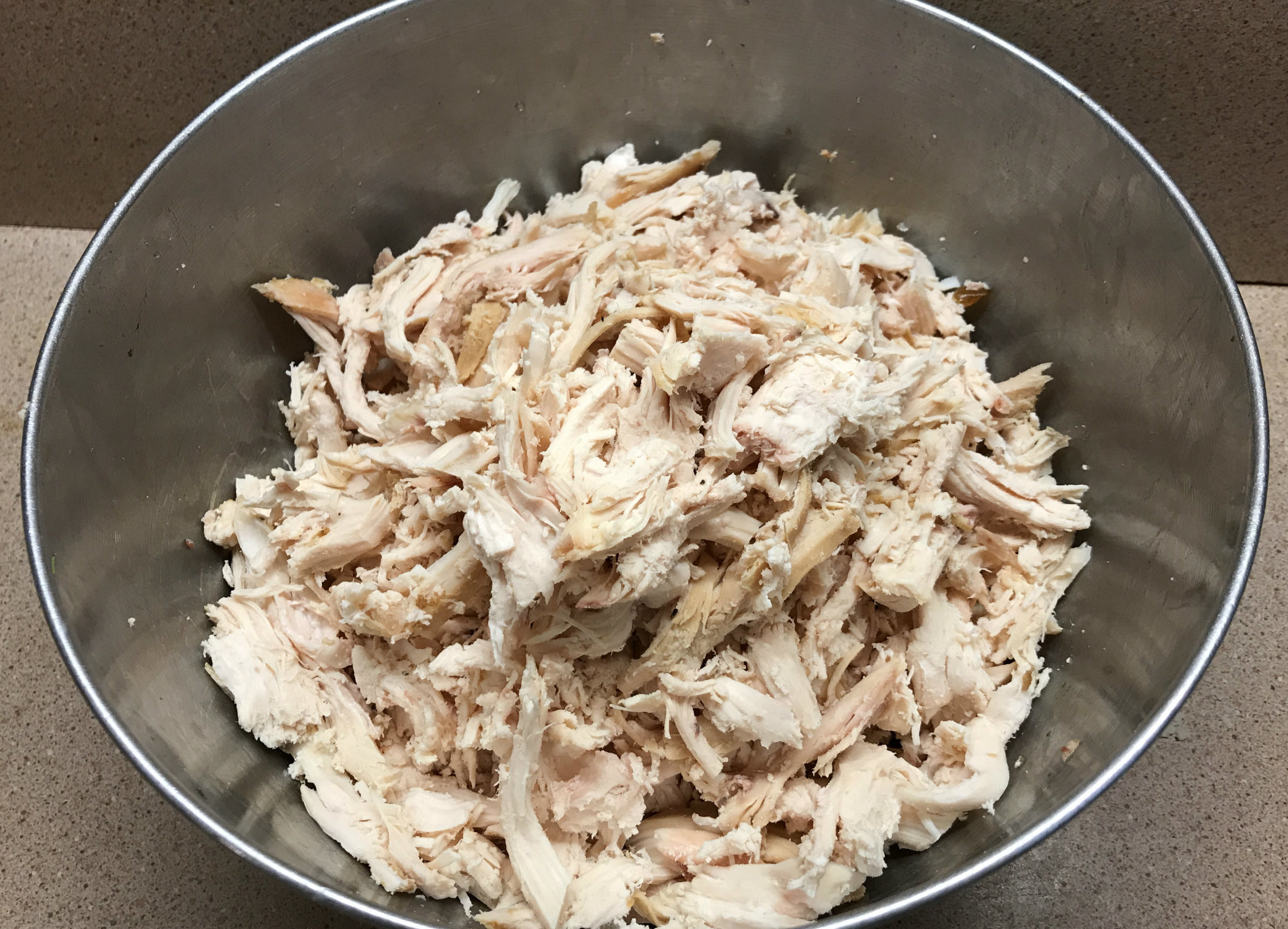 1 ½ pounds cooked chicken breast, shredded, not cubed
1/8 teaspoon garlic powder
2 green onions, finely chopped
1/1/2 (½ cup)stalks celery finely chopped
1 small tart apple, peeled or unpeeled, cored & finely chopped
½ cup walnuts, chopped, (rough chopped with your knife is fine)
½ pound (1 ½ cups)green grapes, sliced lengthwise ( smaller grapes are best)

In a large bowl, shred chicken breast meat with your hands. The pieces can vary in size.

To the chicken, add the green onions, celery,apple,walnuts and grapes.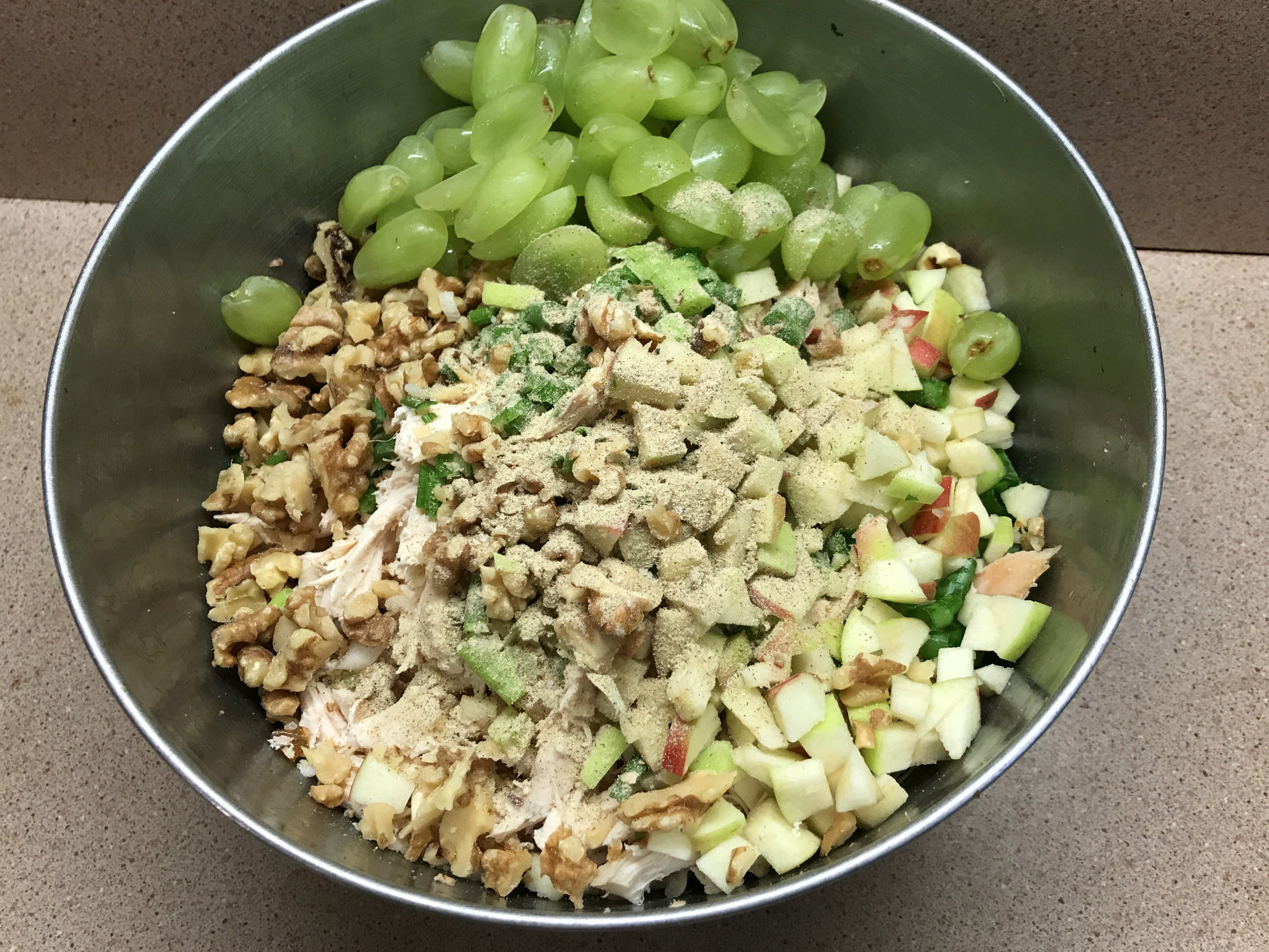 1/8 teaspoon garlic powder
½ teaspoon white pepper
½ teaspoon coarse sea salt


In a custard cup mix together the garlic powder, cumin, white pepper and sea salt and stir to mix. Add to the chicken mixture.
2 tablespoons Dijon mustard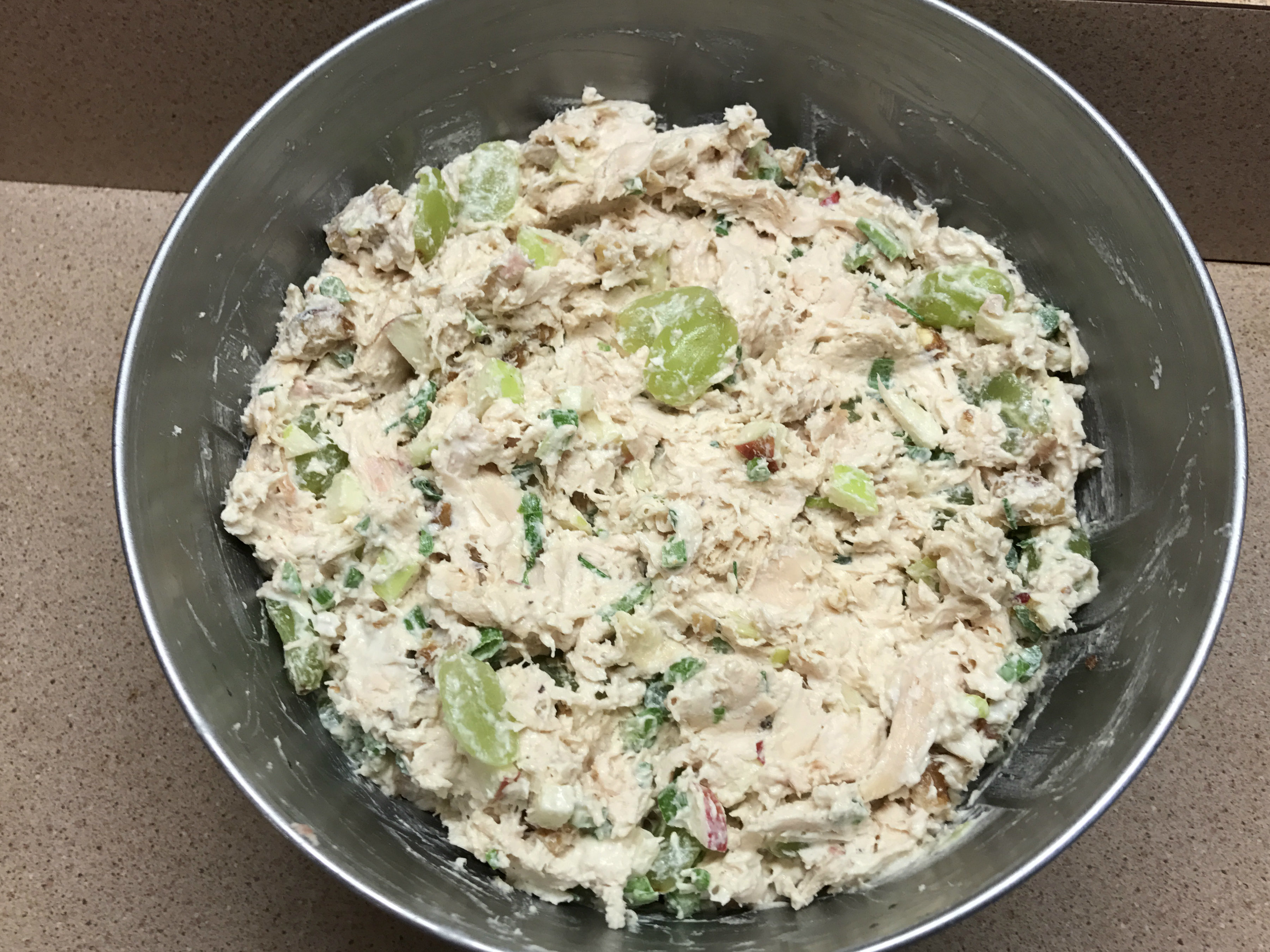 1 cup mayonnaise, or enough to create a smooth texture

In a small bowl stir to mix the Dijon mustard and mayonnaise. Add to the chicken mixture and gently toss to combine.
Refrigerator for a few hours or overnight to before serving.


For a change, substitute dried cherries and pecans instead of walnuts and grapes. Be sure to toast the nuts for the best flavor.
By Chris Mason
Chef/innkeeper at the Parish House inn bed and breakfast for 24 years and author of her cook book: Click on this link to download it.
"7 Recipes to get You Out of bed For Breakfast Every Morning"

Contact information:

email: chris@parishhouseinn.com
http://www.parishhouseinn.com
telephone: 734-480-4800
Parish House Inn on Facebook