December 4, 2017
Devils Food Cake from Ypsilanti's Parish House Inn
Posted by: Martha Cleary
I have made this recipe for many years with perfect results every time.
It is particularly great for cupcakes.
With just a few ingredients and about 5 minutes prep time, you will have a tender, moist chocolate cake. It makes a great layer cake whether you use chocolate or vanilla frosting.
Decorate with sprinkles for a festive Holiday look. Enjoy!
DEVILS FOOD CAKE

Yield: 1- 2 layer 8 in cake or
18 cupcakes
1 ½ cups all-purpose flour
1 ¼ cups sugar
½ cup unsweetened cocoa powder
1 ¼ teaspoon baking soda
½ teaspoon salt
1 cup buttermilk
2/3 cup vegetable oil
1 teaspoon vanilla
2 large eggs
DIRECTIONS:
Preheat oven to 350o
Line 2, 8 inch cake pans with paper and cooking spray.
Prepare muffin tins with paper liners.

1. In a large bowl of a mixer, combine flour, sugar, cocoa, baking soda, and salt.
2. Add buttermilk, oil, vanilla and eggs to dry ingredients. Beat on medium speed for 3 minutes.
3. Pour into prepared pans. Bake layers for 25 to 30 minutes, cupcakes for 20-25 minutes or until a toothpick inserted in the center comes out clean.
4. Invert onto cooling racks and cool completely. Let cupcakes cool in the pans.
5. Frost with your favorite icing and decorate.


By Chris Mason
Chef/innkeeper at the Parish House inn bed and breakfast for 24 years and author of her cook book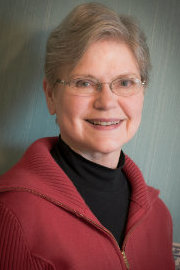 "7 Recipes to get You Out of bed For Breakfast Every Morning"

Contact information:
email: chris@parishhouseinn.com
http://www.parishhouseinn.com
telephone: 734-480-4800
Parish House Inn on Facebook