January 19, 2018
Chocolate Sticky Buns for Breakfast in Ypsilanti
Posted by: Martha Cleary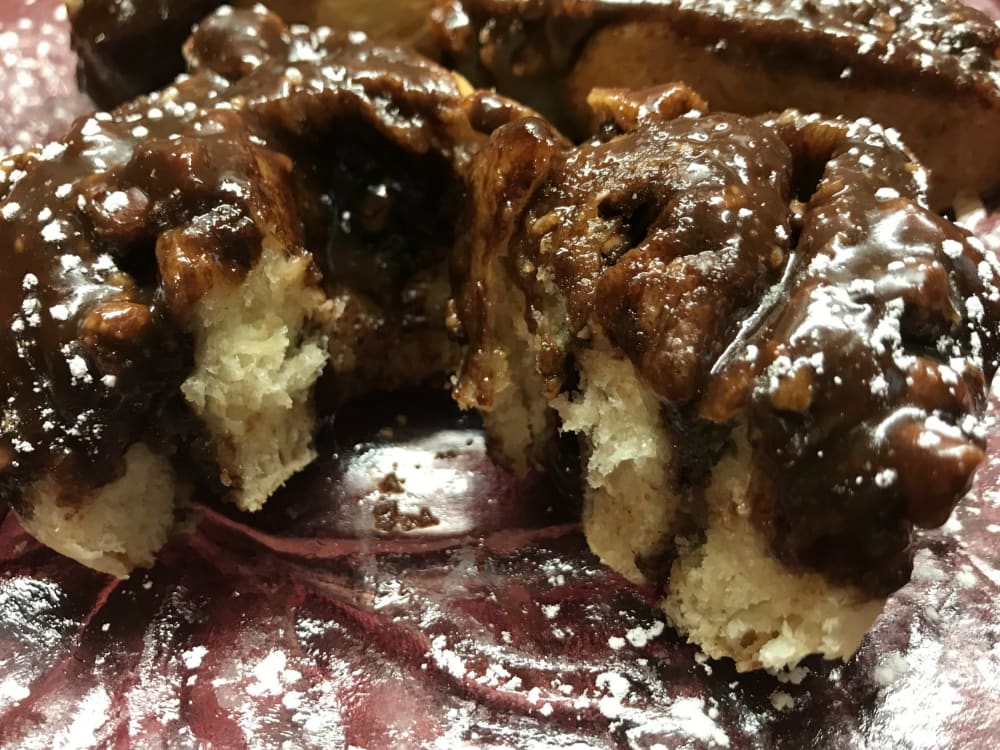 Cinnamon rolls are taken to the next level with CHOCOLATE!!
Right out of the oven dripping with chocolate over the soft rolls filled with a cinnamon and chocolate mixture. Refrigerate the rolls in the pan and bake them in the morning.
These are served every weekend in February during our
CHOCOLATE FOR BREAKFAST SPECIAL

CHOCOLATE STICKY BUNS
Yield: 18 Buns
DOUGH
1 package dry yeast
1/3 cup warm water (105o to 115o)
1/3 cup sugar
1 teaspoon salt
½ cup butter
¾ cup milk scalded
3 ½ cups all-purpose flour
1 egg, beaten
¼ cup butter, melted

1 cup sugar,
2 Tablespoons cocoa powder
1 teaspoon cinnamon

DIRECTIONS
Oven: 375
2, 9 inch round baking pans
In a small cup or bowl, add the warm water and the yeast. Let it sit to dissolve the yeast.
In the bowl of an electric mixer, combine 1/3 cup sugar, salt, butter and scaled milk. Stir until butter melts. Cool to 105o to 115o.
Stir in 1 ½ cups flour, egg and yeast mixture. Beat on medium speed for 2 ½ minutes.
Mix in remaining flour to make a soft dough.
Remove from the mixing bowl and place in a large greased bowl, turning dough to coat the top.
Cover and let rise in a warm place for about 1 hour or until doubled in bulk. ( make the topping while the dough is rising)
Punch down down dough, divide in half.
Roll each half into a 14x9 inch rectangle. Brush with melted butter.
Mix cinnamon sugar;
In a small bowl, mix together 1 cup sugar with cocoa and cinnamon.
Evenly sprinkle over each rectangle.
Starting at the widest end, roll each up each strip in jelly-roll fashion. Pinch edges together.
Cut each roll into 1 – inch slices with a sharp knife. Place cut side down on the chocolate topping in the prepared pans.
Cover and let rise for about 1 hour or until doubled in bulk. Alternately, cover with plastic wrap and refrigerate overnight and bake in the morning. Remove 30 minutes before baking.
Bring the oven to 375o before baking.
Bake for 25 minutes.
Immediately Invert the pans onto serving plates and serve warm. Leave the pans on top for about 1 minute to allow the topping to be released from the pan and onto the buns.
CHOCOLATE TOPPING
½ cup butter
1 cup brown sugar, firmly packed
¼ cup light corn syrup
3 Tablespoons cocoa powder
1 cup chopped pecans
In a small saucepan, melt butter. Add brown sugar, corn syrup and cocoa.
Over medium heat, bring the mixture to a boil and cook for 1 minute, stirring constantly.
Pour this mixture evenly into two 9 inch pans. Sprinkle pecans evenly over this. Set aside.
Go to Cappucinno Chip Muffins recipe

By Chris Mason
Chef/innkeeper at the Parish House Inn for 24 years and author of her cook book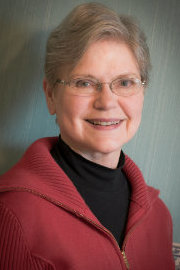 "7 Recipes to get You Out of bed For Breakfast Every Morning"

Contact information:
email: chris@parishhouseinn.com
http://www.parishhouseinn.com
telephone: 734-480-4800
Parish House Inn on Facebook