February 12, 2017
Buttery Buttermilk Biscuits
Posted by: Martha Cleary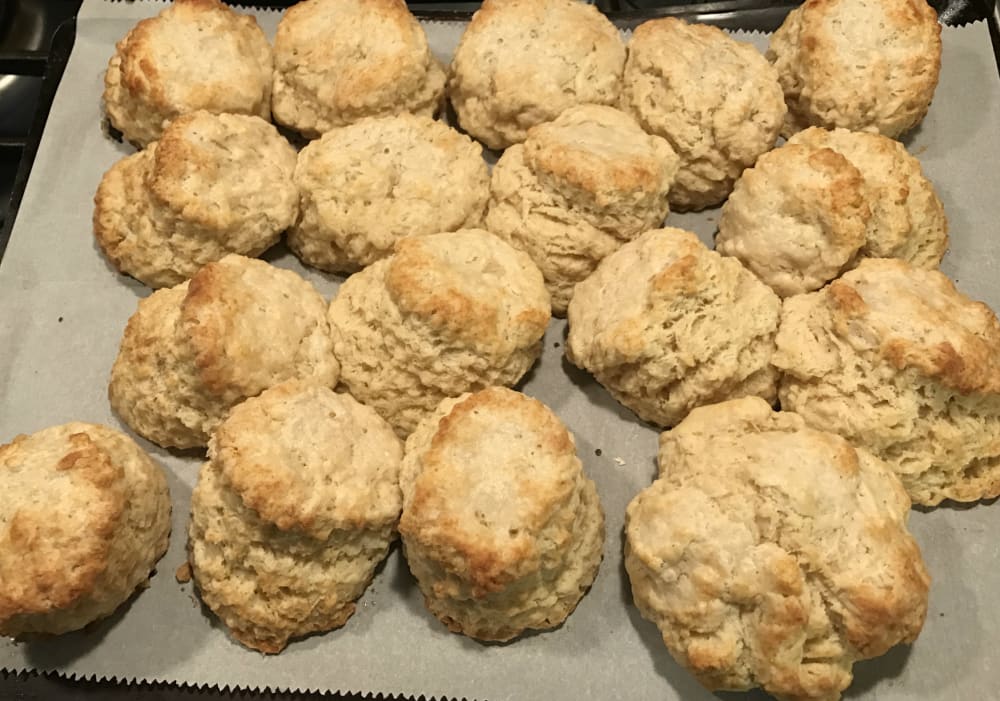 I have shown two methods for making this recipe. You'll have good results with either one. Use the one that works for you. This recipe uses all butter and buttermilk. The end result is a crispy buttery biscuit that is so good with breakfast eggs, gravy and biscuits or as a sausage patty sandwich. A treat for dinnertime soups and stews. Freeze the leftovers for another day. I like to serve my homemade strawberry jam or honey along side. Enjoy!

BUTTERY BUTTERMILK BISCUITS
Yield: 12 -16 biscuits
4 cups all-purpose flour
(plus more for rolling and cutting)
2 tablespoons baking powder
1 teaspoon baking powder
2 tablespoons sugar
1 -1/2 teaspoons salt
1 cup (2 sticks) unsalted butter
1 -1/2 cup buttermilk
( additional melted butter to brush on biscuits before baking.)
Preheat oven to 450o. I like to use parchment paper on the baking pan.
Traditional method:

In a large bowl, whisk dry ingredients, cut in butter with pastry blender or two knives, gently mix in buttermilk with a fork.Go to * to continue directions.
Using a food processor:
Place flour, baking powder, baking soda, sugar and salt in the bowl of the food processor and pulse a few times to combine.
Cut butter into small pieces, add to the bowl and pulse until the mixture looks like coarse meal with some pea size bits of butter.
Add buttermilk and pulse until the dough is moistened, about two to three times
*Turn out onto a floured surface and knead to combine. Roll with a floured rolling pin or use your hands to a ¾ inch thickness.
Cut rounds with a floured biscuit cutter. ( a glass tumbler also works well) The standard size is about 2-/12 inches, but you can make them any size you want. You can re-roll the scraps and keep cutting using all the dough, being careful not to overwork it.
Place on the baking pan Brush the tops with melted butter or buttermilk. Bake until biscuits are golden and fluffy. It could take as little as 10 minutes or as long as 20 depending on the size of the biscuits and the oven temperature.
Serve right from the oven or at room temperature with honey and jam.
By Chris Mason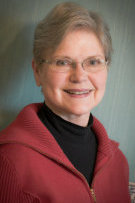 Chef/innkeeper
Of the Parish House Inn bed and breakfast for 24 years and author of her cook book "7 Recipes to get You Out of bed For Breakfast Every Morning"

Contact information:
email: chris@parishhouseinn.com
http://www.parishhouseinn.com
telephone: 734-480-4800
Parish House Inn on Face Book