November 1, 2017
Bake Brie with Cranberries and Apples
Posted by: Martha Cleary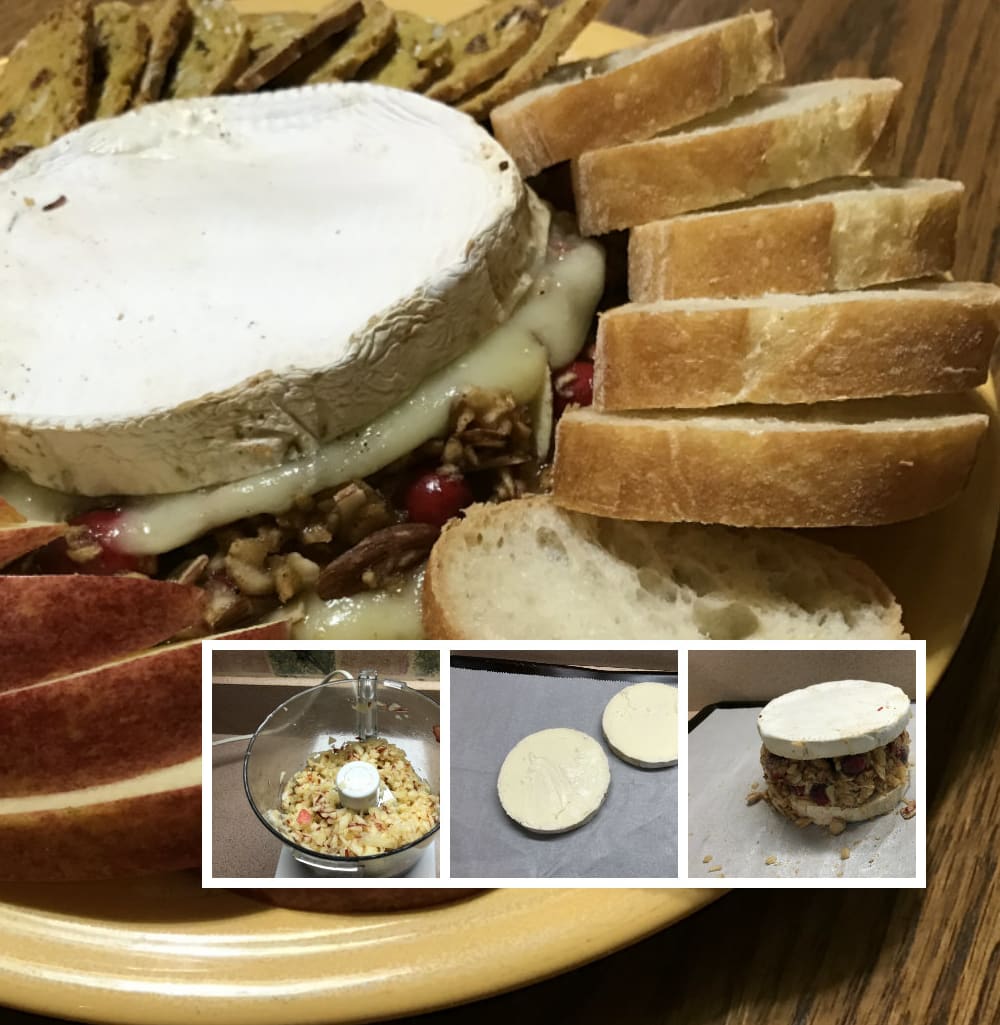 Baked Brie is such a classic appetizer. You can put this together in a few minutes. The cranberries and apples add just the right contrasting flavor.No puff pastry needed! I love it with crispy crackers or toasted French bread. Perfect with a glass of a glass of wine..Enjoy!
BAKED BRIE WITH APPLES AND CRANBERRIES
Yield: 1- 4 inch round of Brie
½ cup chopped apple (½ half of a medium)
¼ cup sliced natural almonds
¼ cup cranberries
1 tablespoon brown sugar, packed
¼ teaspoon cinnamon
1 tablespoon butter
1 8 ounce round of brie Cheese ( about 4 inches in diameter)
Thinly sliced toasted French bread rounds, cracker or apple wedges
1. Preheat oven to 350o. Spray a small cookie sheet with cooking spray, or line with parchment paper.
2. Coarsely chopped apple in a food processor.
3. In a small bowl, combine apple, almonds, cranberries, brown sugar and cinnamon, mix together gently
3. Stir in butter just until ingredients are moistened
4. Cut Brie in half, horizontally. Place the rind side down on the prepared cookie sheet cookie sheet.
5. Spread the apple mixture evenly over one half of the brie. Top with the other half, rind side up.
6. Bale 12 – 15 minutes or until Brie is soft and just begins to melt.
7. Remove from the oven. Carefully lift the Brie to a serving plate. Arrange bread, apple slice and crackers to serve.
By Chris Mason,
Chef/innkeeper at the Parish House Inn for 24 years and author of her cook book
"7 Recipes to get You Out of bed For Breakfast Every Morning"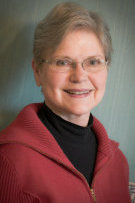 Contact information:

email: chris@parishhouseinn.com
telephone: 734-480-4800
www.parishhouseinn.com
Parish House Inn on Facebook