May 21, 2010
Ann Arbor/Ypsilanti area Parish House Inn recipe for Easy Banana Blueberry Muffins
Posted by: Martha Cleary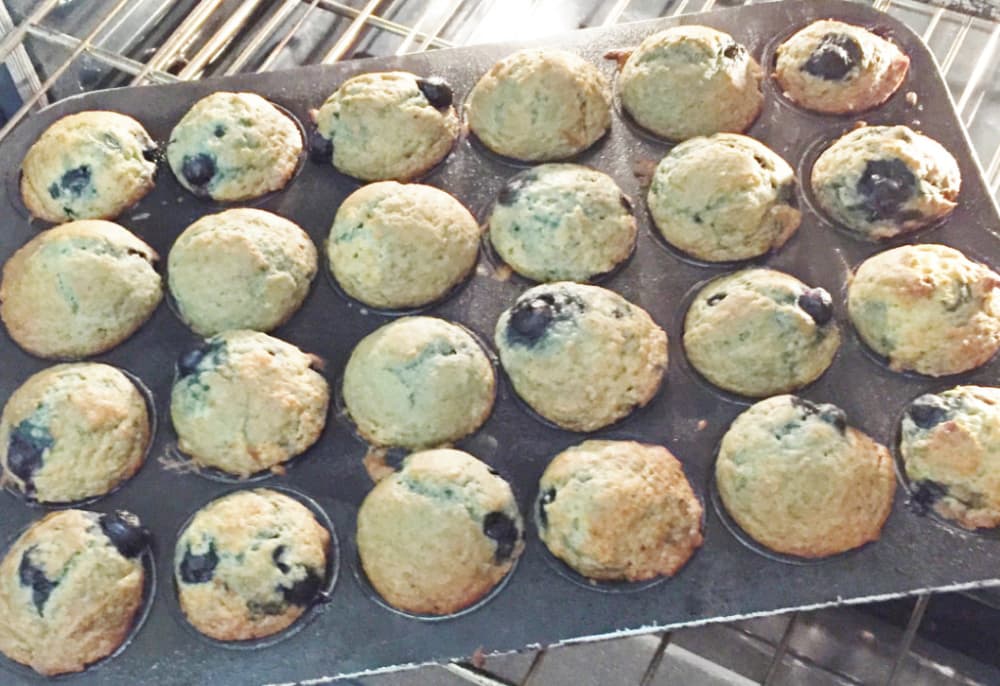 Parish House Inn
Easy Banana Blueberry Muffins
This takes advantage of over-ripe bananas and the seasons
fresh blueberries to make a delicious muffin. Enjoy!
1 large egg
1/2 cup buttermilk
1/2 cup oil
1 large ripe banana
2 cups all purpose flour
2 teaspoons baking powder
1 teaspoons baking soda
1/2 teaspoon salt
1/3 cup sugar
1 1/2 cups blueberries ( fresh or frozen)
Preheat oven to 400o. Coat a 12 cup muffin pan with cooking spray or line with paper liners.
In a blender, mix egg, buttermilk, oil and bananas until smooth.
In a large bowl stir together flour, baking powder, baking soda, salt and sugar. Add the buttermilk mixture and stir together until just mixed. Gently stir in blueberries. Divide batter among the muffin cups.
Bake 20 – 25 minutes or until a tester comes out clean. Serve warm or at room temperature. These freeze well.
Innkeeper
Parish House Inn