August 28, 2017
Ann Arbor- Ypsilanti area Parish House Inn Fall recipes: Pumpkin Ginger scones
Posted by: Martha Cleary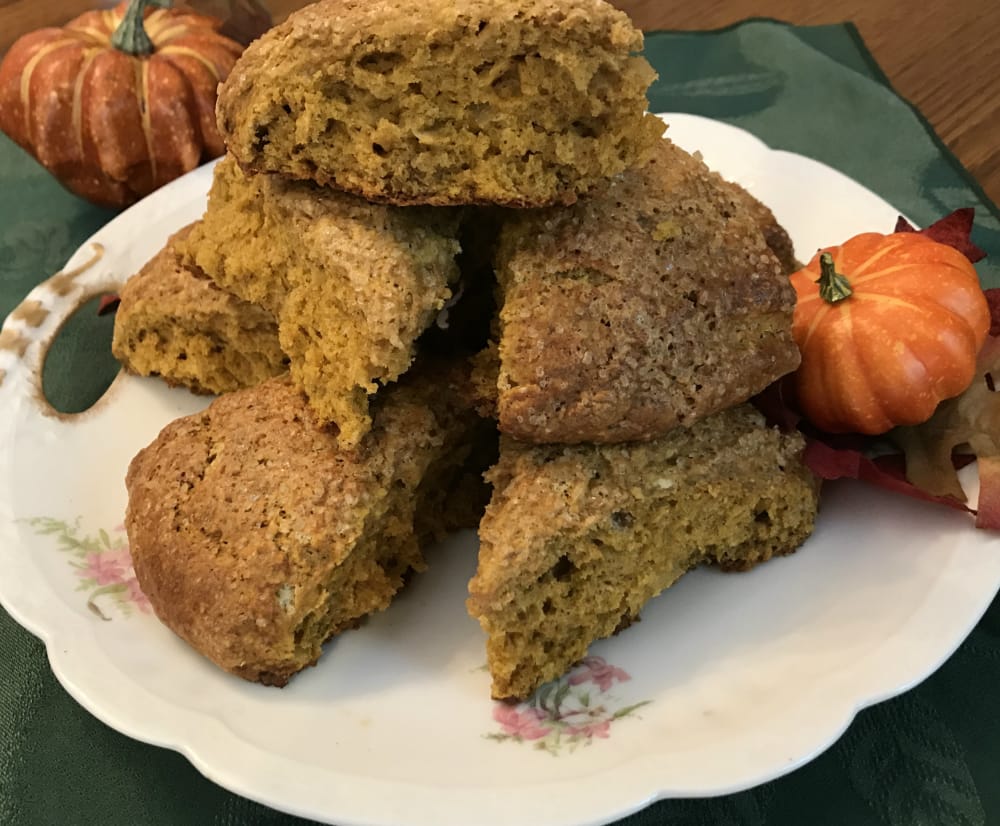 You'll love the taste of the crystallized ginger in the moist scones. There is not a lot of butter in these, so the texture is difereny than the usual scone. Perfect with a cup of tea, bacon and eggs or a snack. Delicious served with the Peach Chai Jam as well. Enjoy...
GOLDEN PUMPKIN GINGER SCONES

Yield: 8 large scones

2 cups all-purpose flour
½ cup light brown sugar, packed
2 teaspoons baking powder
½ teaspoon baking soda
¼ teaspoon salt
¾ teaspoon ground cinnamon
¼ teaspoon ground nutmeg
¼ teaspoon ground allspice
1/3 cup crystallized ginger
¼ cup butter
1 egg
¾ cup solid pack pumpkin (not the pie filling mix)

1 egg white and sugar for the topping

Preheat oven to 400.

In a large bowl, combine flour, brown sugar, baking powder,
baking soda, salt, cinnamon, nutmeg and all spice and mix well.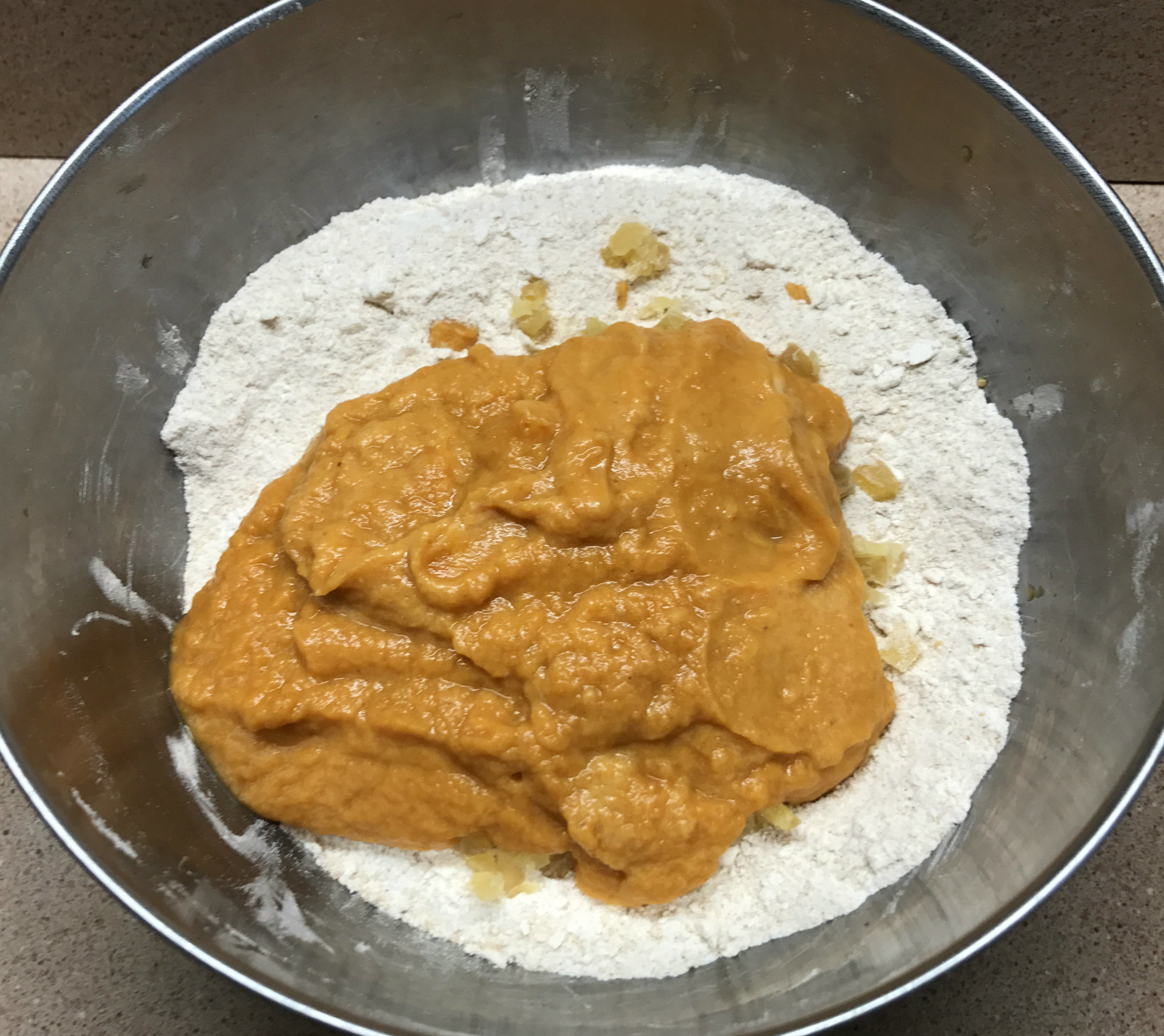 Cut in the butter using a pastry blender or 2 knives until it
becomes crumbly. Stir in crystallized ginger (or any other addition)
and set this aside.
In a small bowl, beat the egg, stir in the pumpkin and
buttermilk. Add this to the dry ingredients and mix just
until it comes together.
Turn the dough onto a lightly floured board or counter top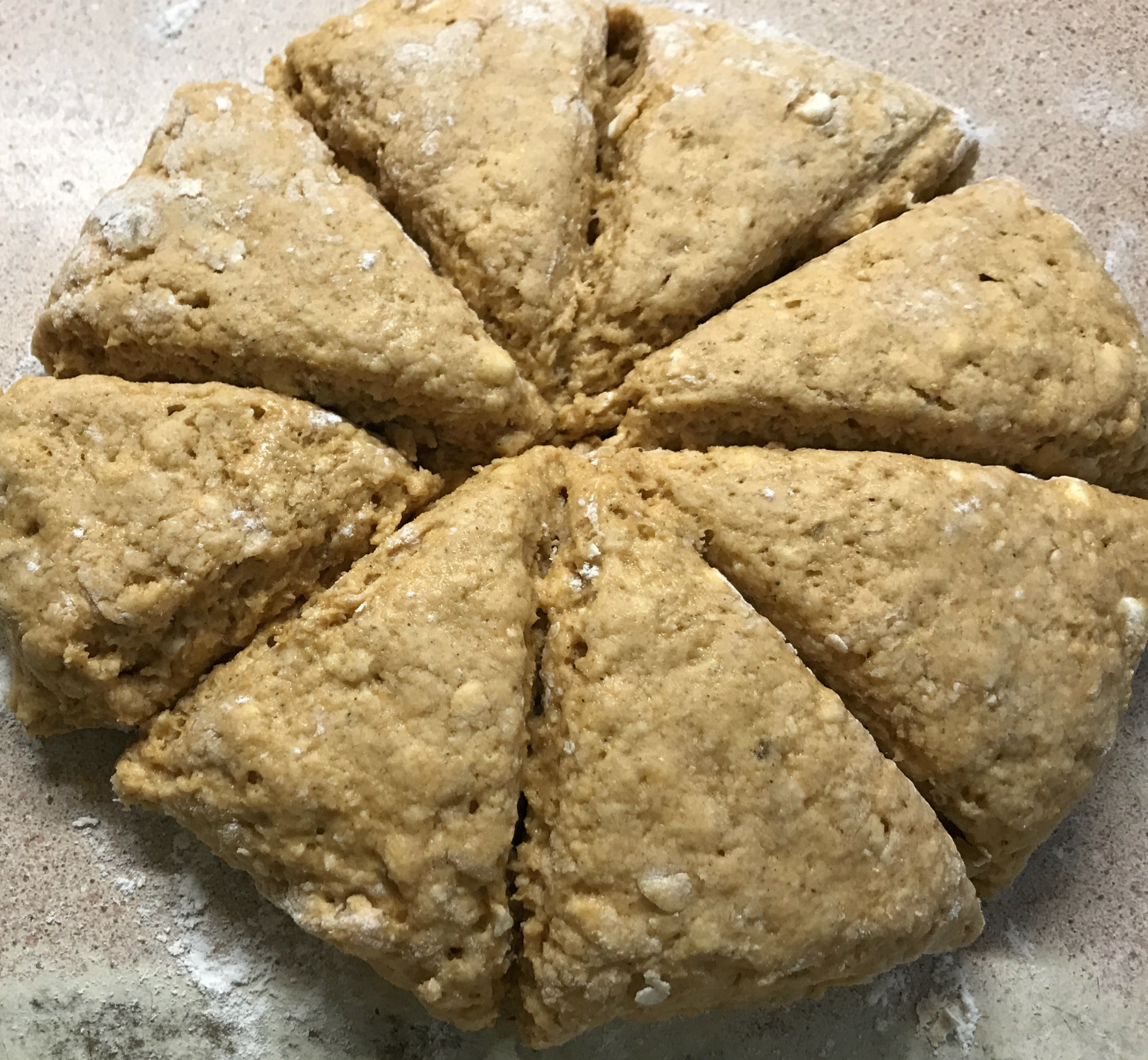 and knead lightly 3 -4 times to combine.
Pat into a circle ¾ inch thick.
Cut into 8 wedges. (or use a round biscuit cutter dipped in flour)
Place them on a baking sheet lined with parchment paper.
Beat the egg white and using a pastry brush, brush on the tops
of the scones. Sprinkle with sugar.
Bake for 10-12 minutes or until lightly brown on top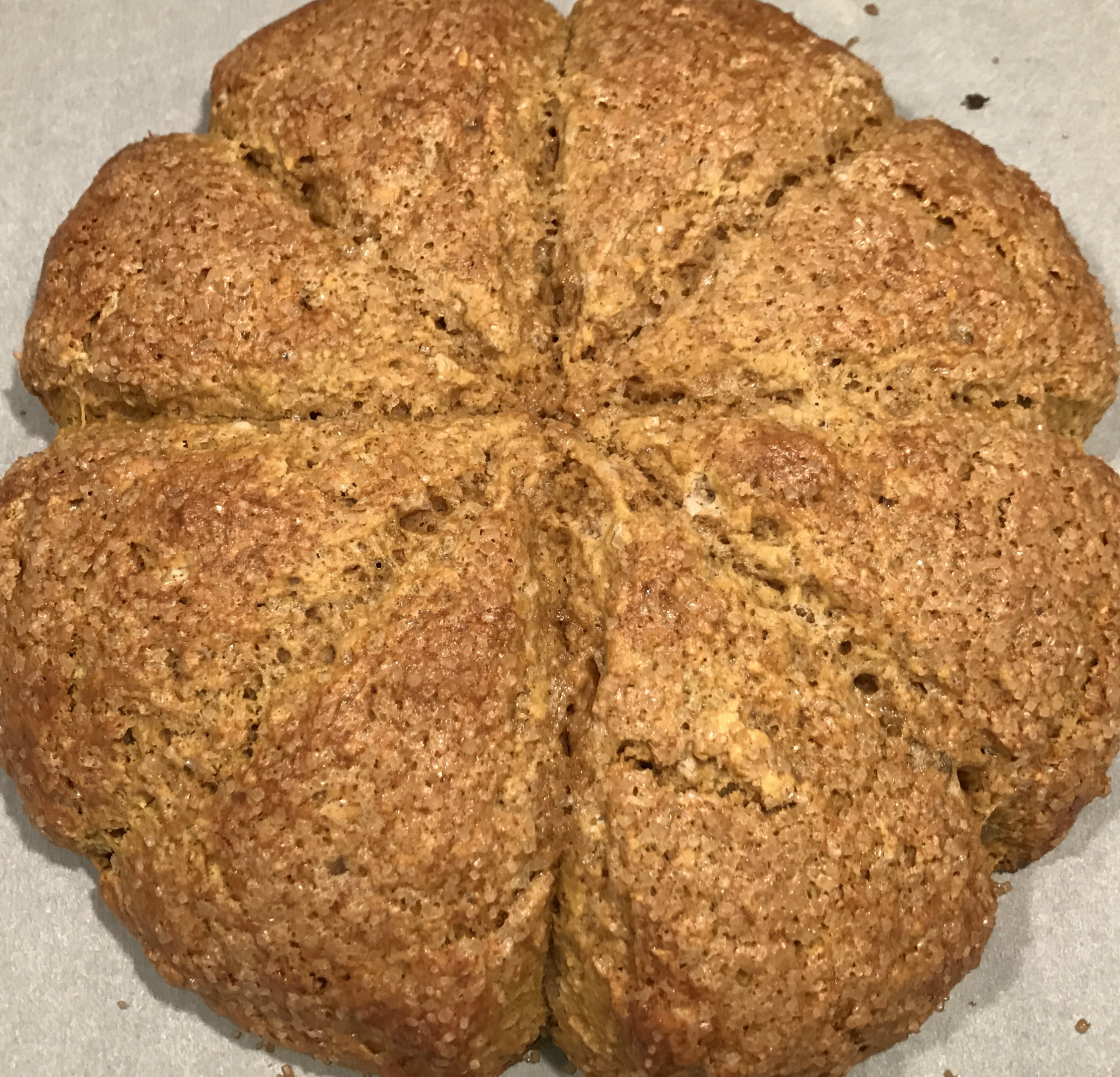 or insert a wooden toothpick and it comes out clean.
Remove from the baking sheet and cool a few minutes.
Gently separate the scones to serve.
Serve warm or cool completely and freeze.
Serve with butter, orange marmalade or whipped cream...yummy!


By Chris Mason
Chef/innkeeper at the Parish House inn bed and breakfast for 24 years and author of her cook book
"7 Recipes to get You Out of bed For Breakfast Every Morning"

Contact information:
email: chris@parishhouseinn.com
http://www.parishhouseinn.com
telephone: 734-480-4800
Parish House Inn on Facebook