August 28, 2017
Ann Arbor -Ypsilanti area Parish House Inn Fall recipes:Pumpkin Apple Bread
Posted by: Martha Cleary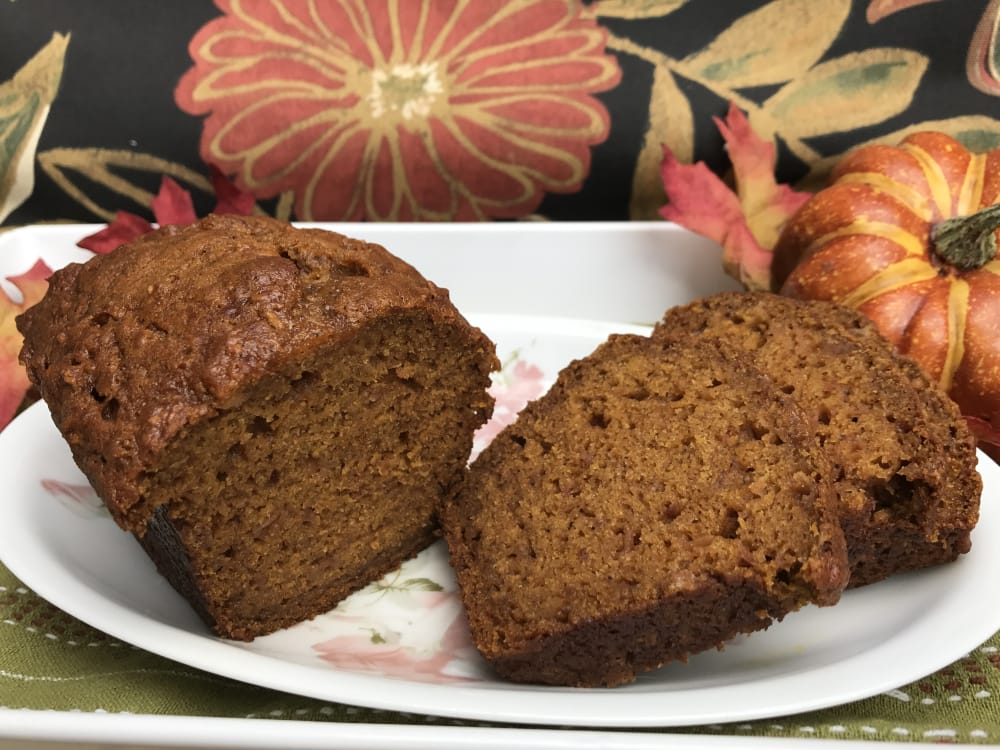 The apples add a lot of moisture to this delicious pumpkin bread. Just another way to incorporate the seasonal fruits and vegetables into really yummy treats. This is a guest favorite! Enjoy...
PUMPKIN APPLE BREAD

Yield: 2 (9x5x3 inch) loaves
4 mini loaves

3 cups all purpose flour
¾ teaspoon salt
2 teaspoons baking soda
1 ½ teaspoons cinnamon
1 teaspoon nutmeg
1 teaspoon cloves
¼ teaspoon allspice
1 can (14 ½ ounces) pumpkin
¾ cup vegetable oil
2 ¼ cups sugar
4 large eggs
2 Granny Smith apples (or other cooking apples), peeled and chopped, about 2 cups

Preheat oven to 350o.
Coat 2 (9 x 5 x3 inch)loaf pans or 5 mini pans with cooking spray.

1. In a large bowl, mix together flour, salt baking soda, cinnamon, nutmeg, cloves and allspice.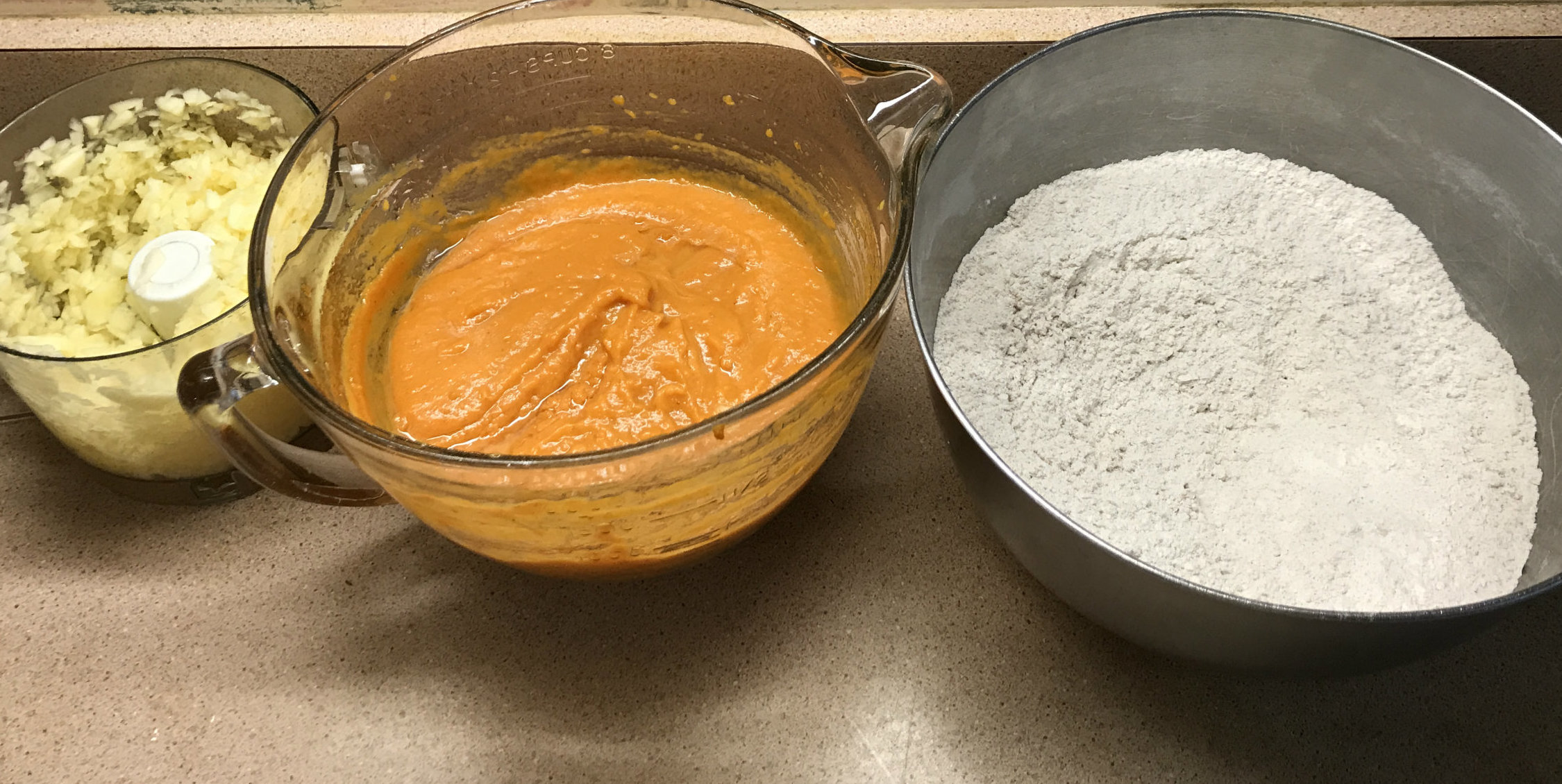 2. In another large bowl whisk together pumpkin, oil, sugar and eggs.
3. Add flour mixture to pumpkin mixture. Stir until well combined, and then fold in apples.

4. Divide evenly into prepared pans.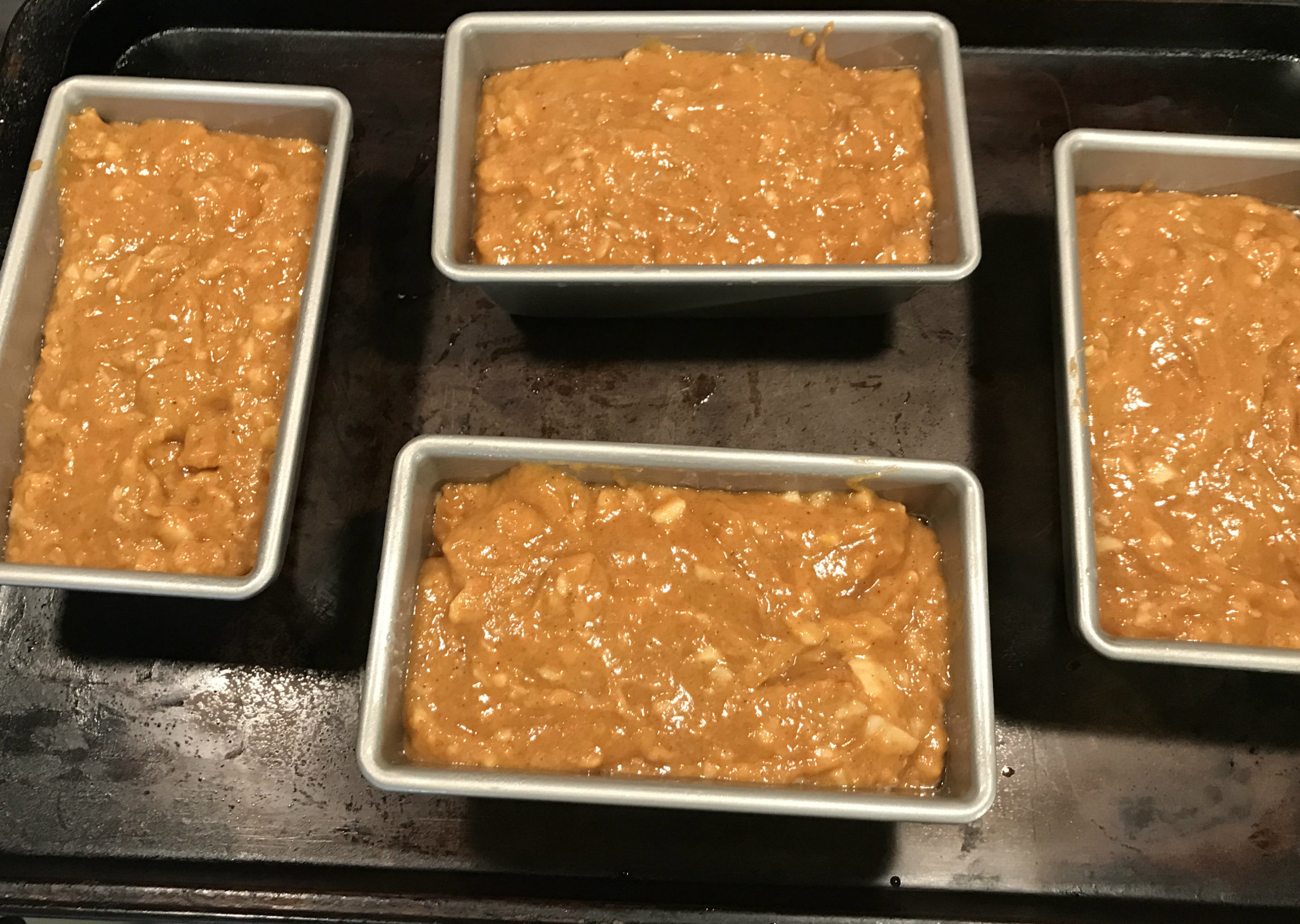 Bake 50 -55 minutes for large pans and 45 to 50 minutes
for small pans, until a toothpick comes out clean,
or the top springs back.
5.Let cool in the pans for about 10 minutes. Remove from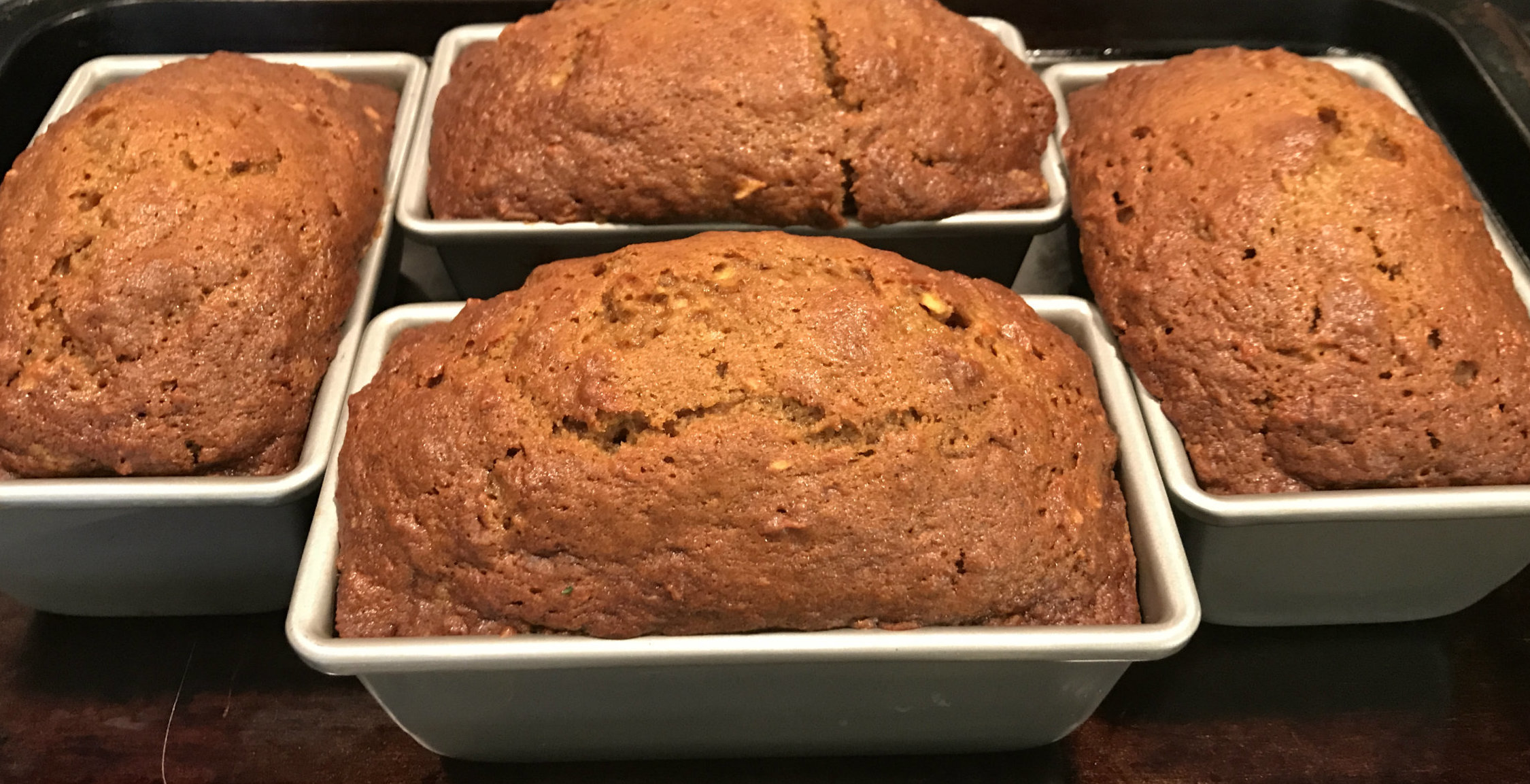 the pans and cool completely.
This keeps in the refrigerator, for several days
and freezes well. Enjoy!
By Chris Mason
Chef/innkeeper at the Parish House inn bed and breakfast for 24 years and author of her cook book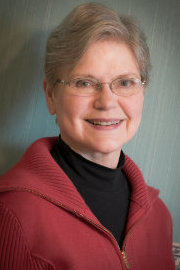 "7 Recipes to get You Out of bed For Breakfast Every Morning"

Contact information:
email: chris@parishhouseinn.com
http:/www.parishhouseinn.com
telephone: 734-480-4800
Parish House Inn on Facebook