July 25, 2016
ANN ARBOR, MIchigan: Explore
Posted by: Martha Cleary

ANN ARBOR, MICHIGAN:
EXPLORE


The Ann Arbor, Michigan and Ypsilanti, Michigan, area may be geographically small, but there is an abundance of cultural, historical and outdoor activities that rivals larger cities.
When you have only one day or even an afternoon if you plan to focus on one area of interest you can see so much. Ann Arbor is a very walk-able city with interesting things to see and do, no matter where you may be.
Oh…and there are more than 300 restaurants in downtown Ann Arbor. with menus for every taste.


THE UNIVERSITY OF MICHIGAN CAMPUS
The University of Michigan is the big player in Ann Arbor, Michigan. The downtown campus is located on State Street. Take exit 177 on I-94 and go north past the Briarwood Mall. North and South University are short east-west streets that connect the campus buildings. You can easily spend the day exploring the campus.
Don't miss the University of Michigan Museum of Art. The art changes on a rotating basis from their collection of more than 18,000 pieces. Featured artists and their art are changed from time to time. It's located on the central campus across from the Michigan Union.
Of course, you may want to see "the Big House"…which how we refer to the football stadium. It has become quite an attraction on it's own. It is the third largest stadium in the world, with seats for more than 105,000 people. Tours are available for groups of 5 or more.




THE SHOPS OF KERRYTOWN

The Kerrytown area is the older historic area of Ann Arbor, Michigan, and probably my favorite area to spend an afternoon. I love to have lunch at Zingerman's Deli, explore the Shops in Kerrytown.
Do some thrift shopping at the Treasure Mart and even check out the Museum on Main Street to see their latest display.
On Wednesday and Saturdays the Ann Arbor Farmer's market sets up in the covered area next to the Kerrytown shops. It is just a few blocks north of Downtown and one block east of Main Street. CLICK HERE to find out more.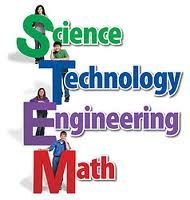 THE HANDS ON MUSEUM

The Hands on Museum is a wonderful place to go with your young children. I took my
grandchildren when they were young who had a great time and were able to interact
with the displays. There are featured displays that add something new to the museum.
The most recent was called "Our Body", where children could actually walk through all
the parts of the body.
There are over 250 science, technology, energy and health exhibits that provide a hands on experience for your child.
It is located on West Huron Street, on a corner in an old Historic
building, just to the south of the Kerrytown area. If you are here with your family, it
provides a great experience for them.
By Chris Mason
Chef/innkeeper for 23 years at the Parish House Inn and author of "7 Recipes to get you Out of Bed for Breakfast Everyday"
Contact information:
chris@parishhouseinn.com
www.parishhouseinn.com
http://www.facebook.com/parishhouseinn