January 14, 2018
A Visit to Ypsilanti's Depot Town Area
Posted by: Martha Cleary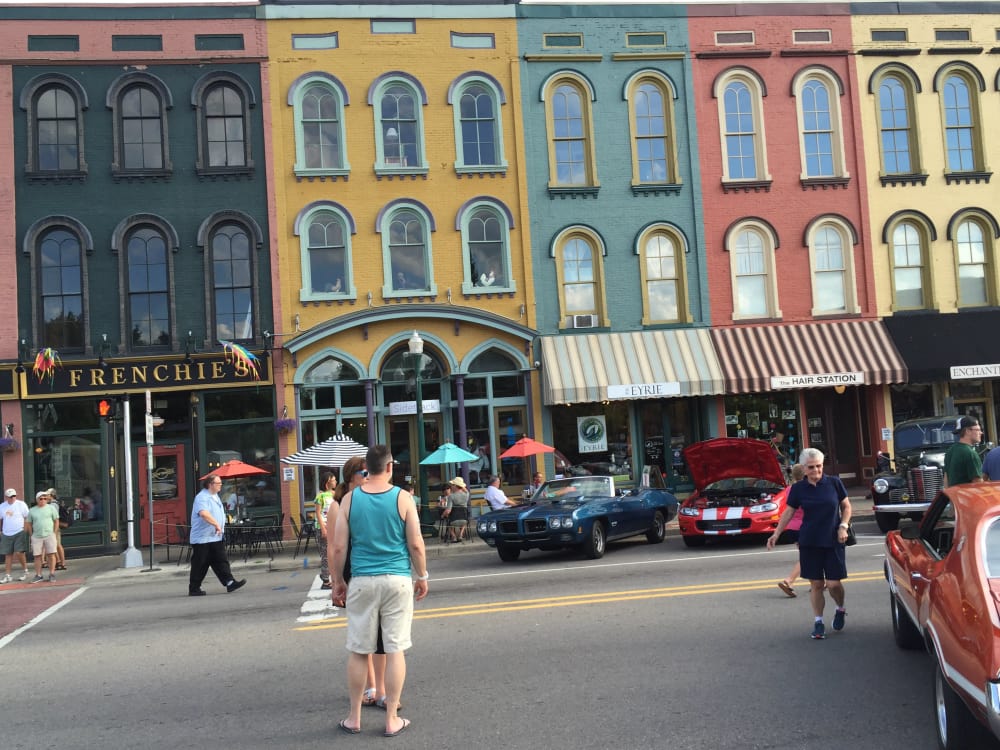 This area was a beehive of activity when the Michigan Central Railway made Ypsilanti a regular stop.
It became known as Depot Town with pubs, restaurants and shops that served the passengers.
Trains still run on a regular schedule through the area. It has become a destination for restaurants, unique shops and in the summer time the Saturday Farmers Market.
Be sure to visit Ypsilanti's Automotive Heritage Museum.
The original building housed the Hudson Car dealership. It's also the home base for several car clubs and a sponsor of car shows: Hot Rods, Volkswagon car show, the Camero Superfest and the Orphan Car show.
Here's a preview of the Museum, Depot Town and Riverside Park.
This is Cruise Night in Depot Town, every Thursday June to September from 5 PM to 9 PM.
Car lovers arrive early to find a street side table at the Aubree's Pizza, Maiz Cantina, and Sidetrack grill and Bar. and watch the fun. there's a DJ playing classic hits and a Hoola Hoop Contest.Lots of people watching going on for sure.
As a guest at the Parish House Inn, you can walk there in ten minutes through Riverside Park along the Huron River.
" Chris gave us loads of information about Ypsi and the town's history, which was very interesting to discover and learn about. We also loved our walk to the town's park, which is one of the most beautiful parks I've ever seen, with large, open areas. The park followed right along the river; it was wonderful!." LR
By Chris Mason
Chef/innkeeper at the Parish House Inn for 24 years and author of her cook book
"7 Recipes to get You Out of bed For Breakfast Every Morning"

Contact information:
email: chris@parishhouseinn.com
http://www.parishhouseinn.com
telephone: 734-480-4800
Parish House Inn on Facebook