October 19, 2015
A VISIT TO WIARD'S ORCHARD AND COUNTRY FAIR IN OCTOBER
Posted by: Martha Cleary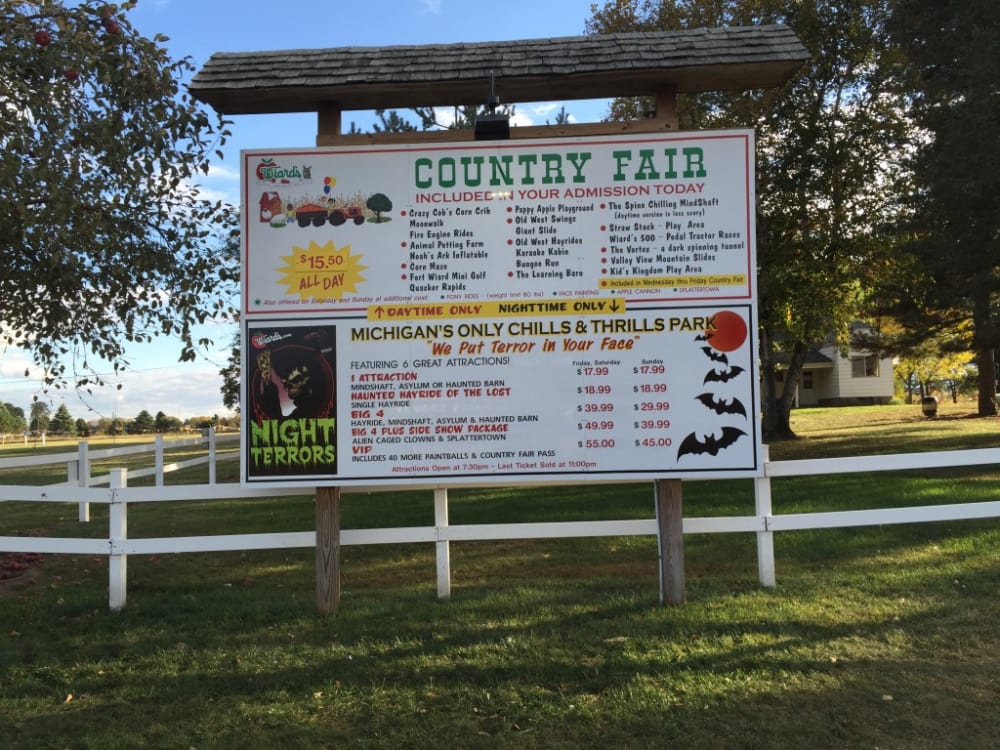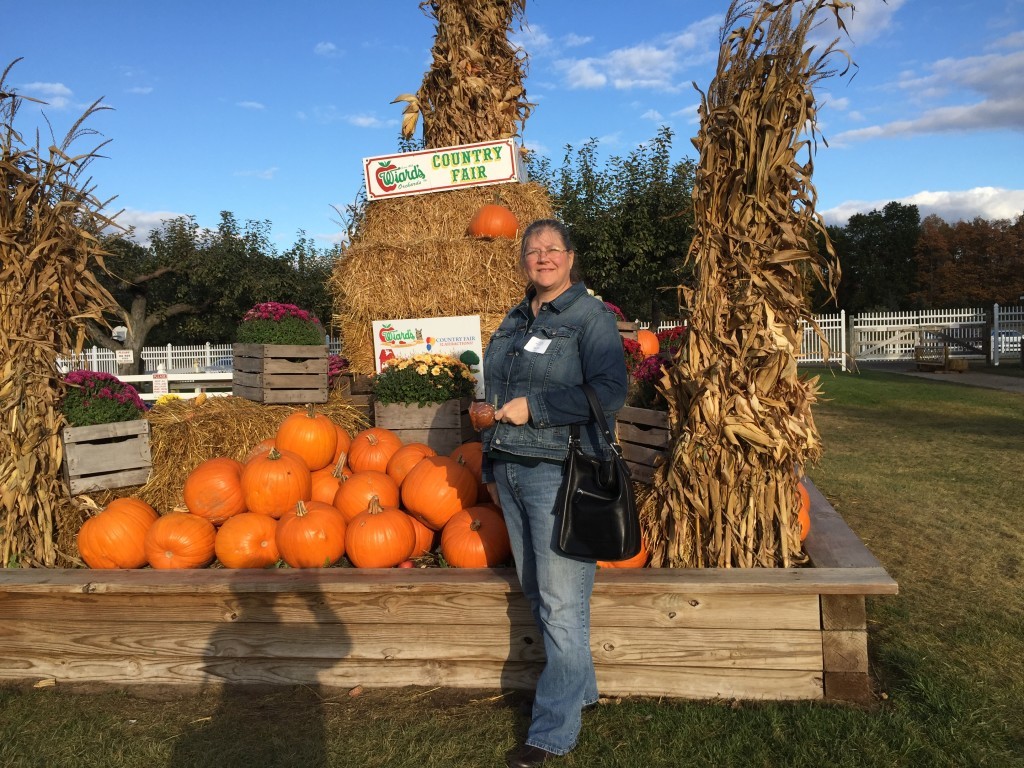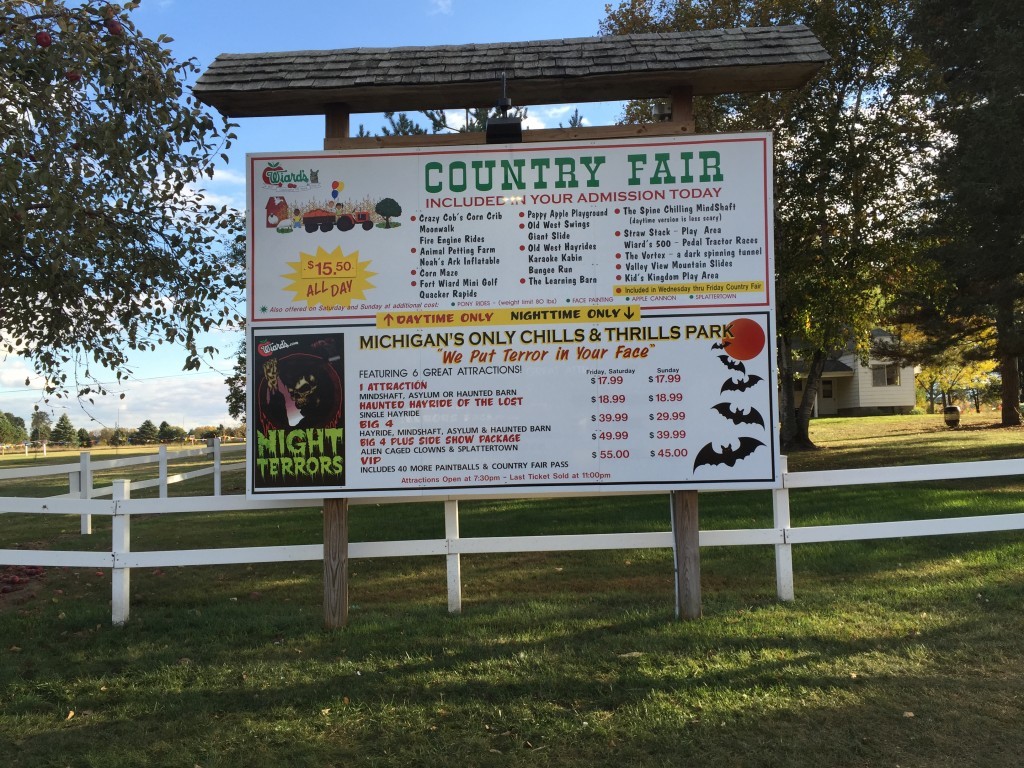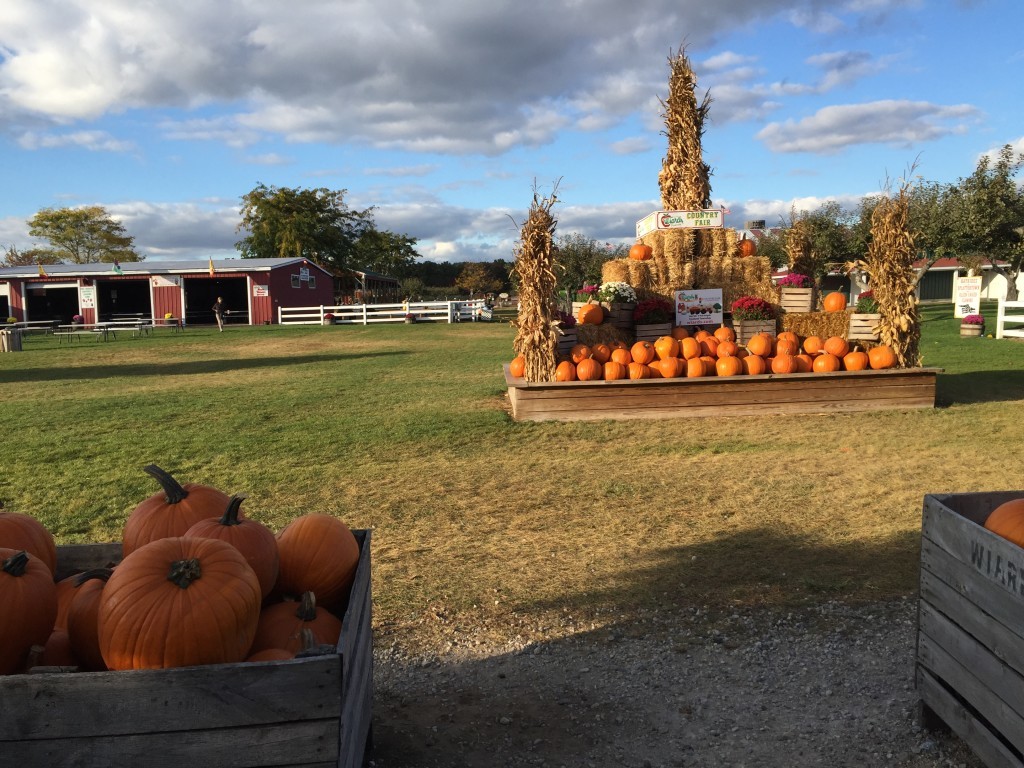 Are you looking for some good family fun or some Scary Thrills and Chills these last two weeks of October? There are two opportunities at one location at Wiard's Orchard and Country Fair, 5565 Merritt Road,in Ypsilanti.
My daughter, Martha, pictured above, and I had an opportunity to visit Wiard's Orchard recently that has been at this location for generations. There are U- pick apples, already picked apples, fresh apple cider donuts, pumpkins, pies and much much more at the Country Store and Bakery. But they are more than that now.
During the day you can't beat the family fun at Wiard Orchard's Country Fair and all the attractions are included in the admission price. You can go for a hayride, try the corn maze, ride a fire engine, go on the Old West Swings giant slide, visit the petting farm, miniature golf, Straw Mountain and more. There's even a kids Kingdom play area. That's just in the daytime!
After 7 PM Wiard's Orchard transforms it into Michigan's only Chills and Thrills Park, featuring six haunted attractions to put "terror on your face".Halloween would not be the same for many people who love to get in the "spirit" of the night. So don't miss out and you won't be disappointed.
Oh yes, the Parish House Inn bed and breakfast is just a few minutes away, so Book your room, and make it your October weekend getaway! See you soon..

By Chris Mason
The owner and chef of the Parish House Inn bed and breakfast and is the author of "7 Recipes to Get You Out of Bed for Breakfast Everyday"
Contact information:
734-480-4800
www.parishhouseinn.com