July 10, 2017
5 Amazing Photos Of Eastern Michigan University In Ypsilanti
Posted by: Martha Cleary
Eastern Michigan University
...was founded in 1849 as the Michigan State Normal School, with a focus on the "art of teaching". Over the years it has grown to be a college and now a university with over 200 majors. Students come from 45 states and 93 foreign countries, with a total enrollment of approximately 22,000 students. It's a favorite choice for Michigan and Ohio students.
Located in Historic Ypsilanti, Michigan, the campus buildings are a mix of old and new. When you walk this campus of 122 buildings on 800 acres, you are surrounded by beautiful flowers and mature trees that line the walkways and buildings.
I spent one afternoon on the campus when I took the photos below of some of the buildings and grounds. CLICK HERE to learn more about Eastern Michigan University.
The Parish House Inn is only one mile from the campus. It has been our privilege to be a home away from home for visiting professors, families of students and guests since 1993.Because I have lived here for many years, I can help you with information about where to go, what to do and who to see when you are our guest. Call me at 734-480-4800 or email me at chris@parishhouseinn.com.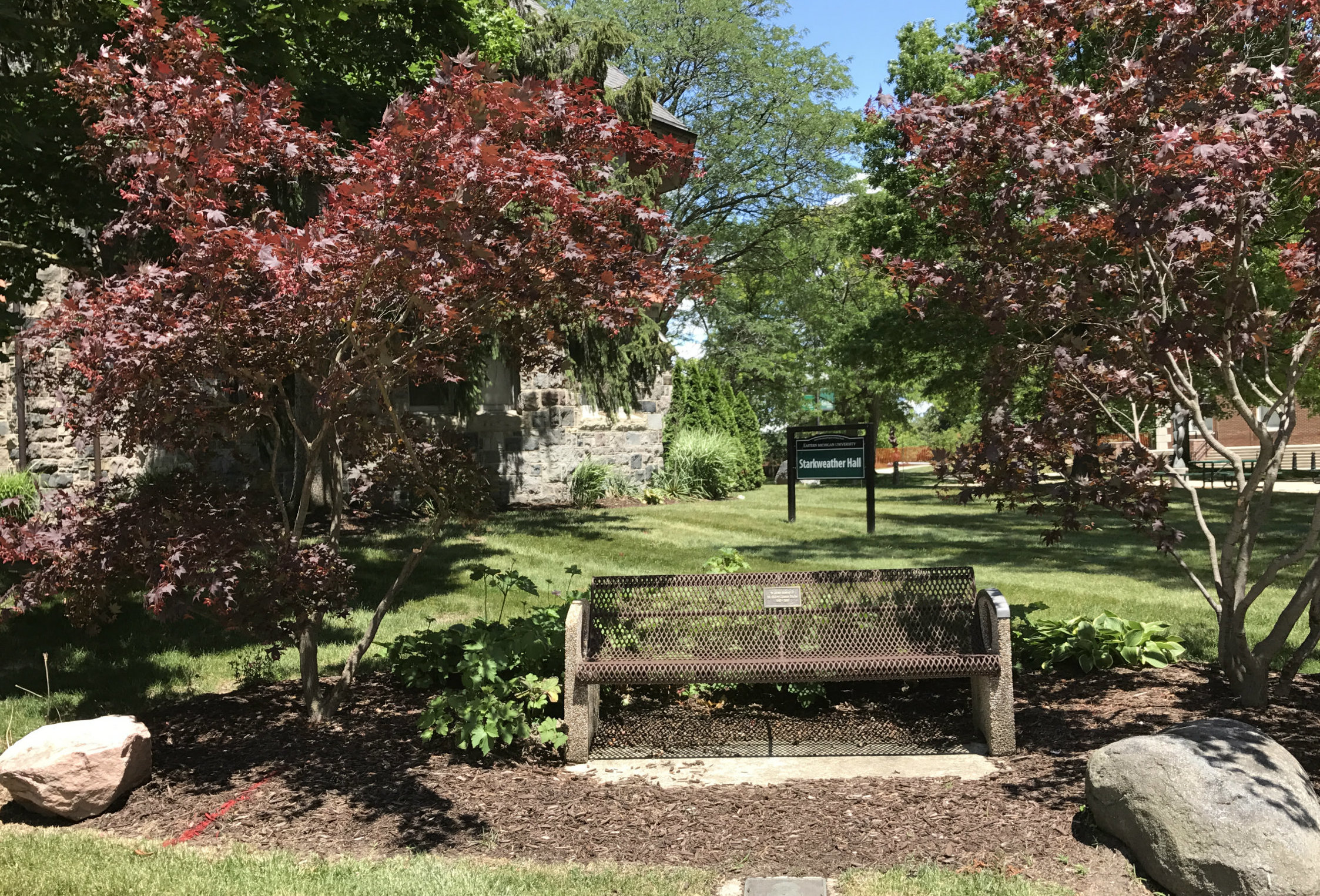 A commemorative bench positioned between the two trees, welcomes visitors to take a break.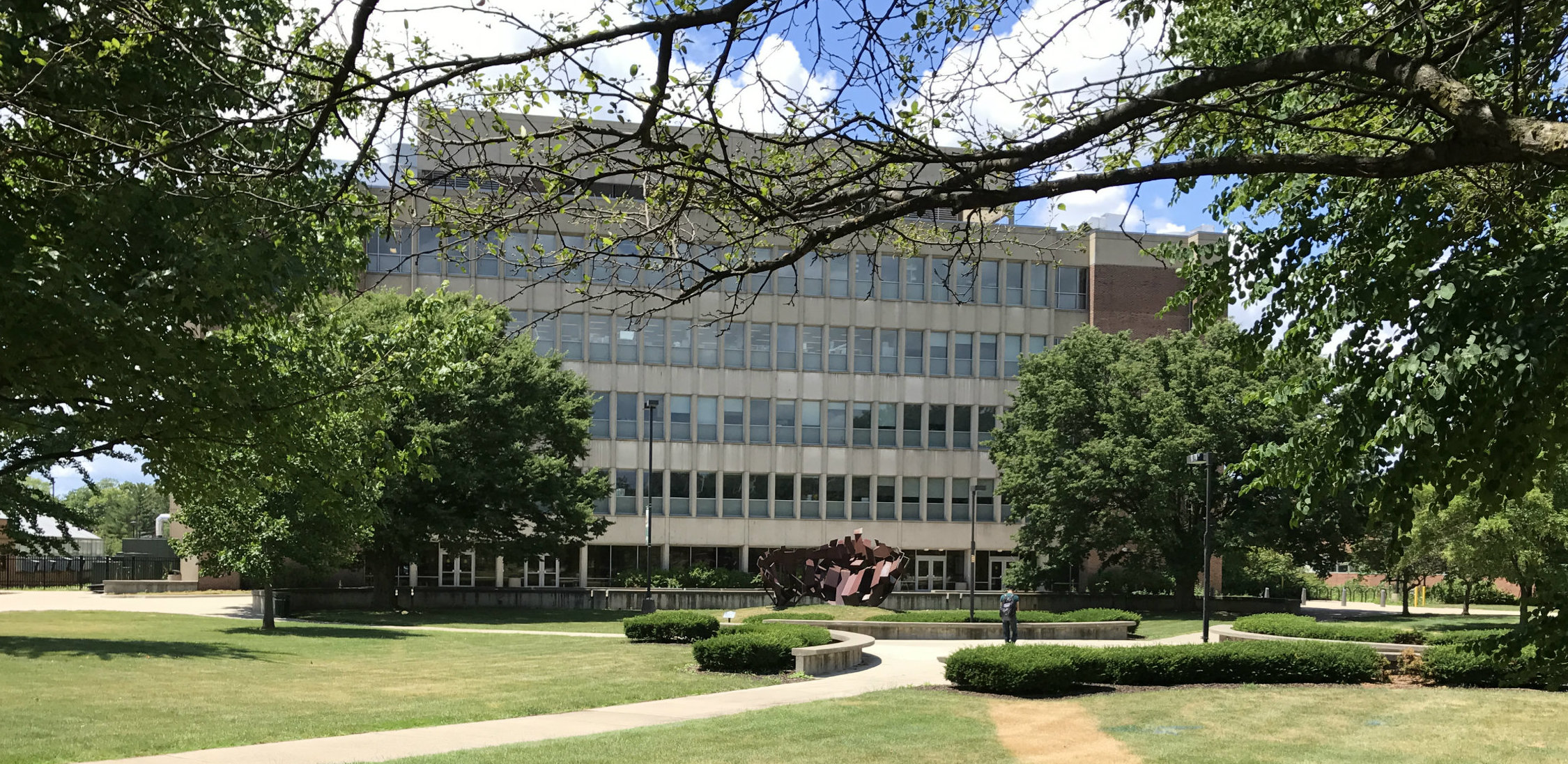 Mark Jefferson Science Complex.
The original Mark Jefferson building was constructed in the late 1960's, In 2010, a large addition was made to create new spaces for many introductory chemistry, biology, and geology laboratories. Next a two-phase complete renovation of the existing building occurred was completed in 2012. Now all departmental space is effectively brand new.

Everett L. Marshall Building
...a teaching and research lab space for the Nursing, Occupational Therapy, and Clinical Lab Sciences programs with state-of-the-art classroom technology. On a personal note, my youngest daughter recently earned her Masters Degree in Occupational Therapy. Marshall was like her second home during that time.
Old Starkweather Hall
...is the oldest on campus, and the one visitors always want to see. Legend has it that it is haunted by Mary Ann Newberry Starkweather, a local philanthropist who donated $10,000 of the $11,000 needed to construct the building.Her intention was that it should be used as a religious center. Originally, it was used bythe Students' Christian Association, but in 2007 the Honors College moved into Starkweather Hall. Designed in the Romanesque Revival style, In 1977 it was listed in the National Registry of Historical Buildings and Places.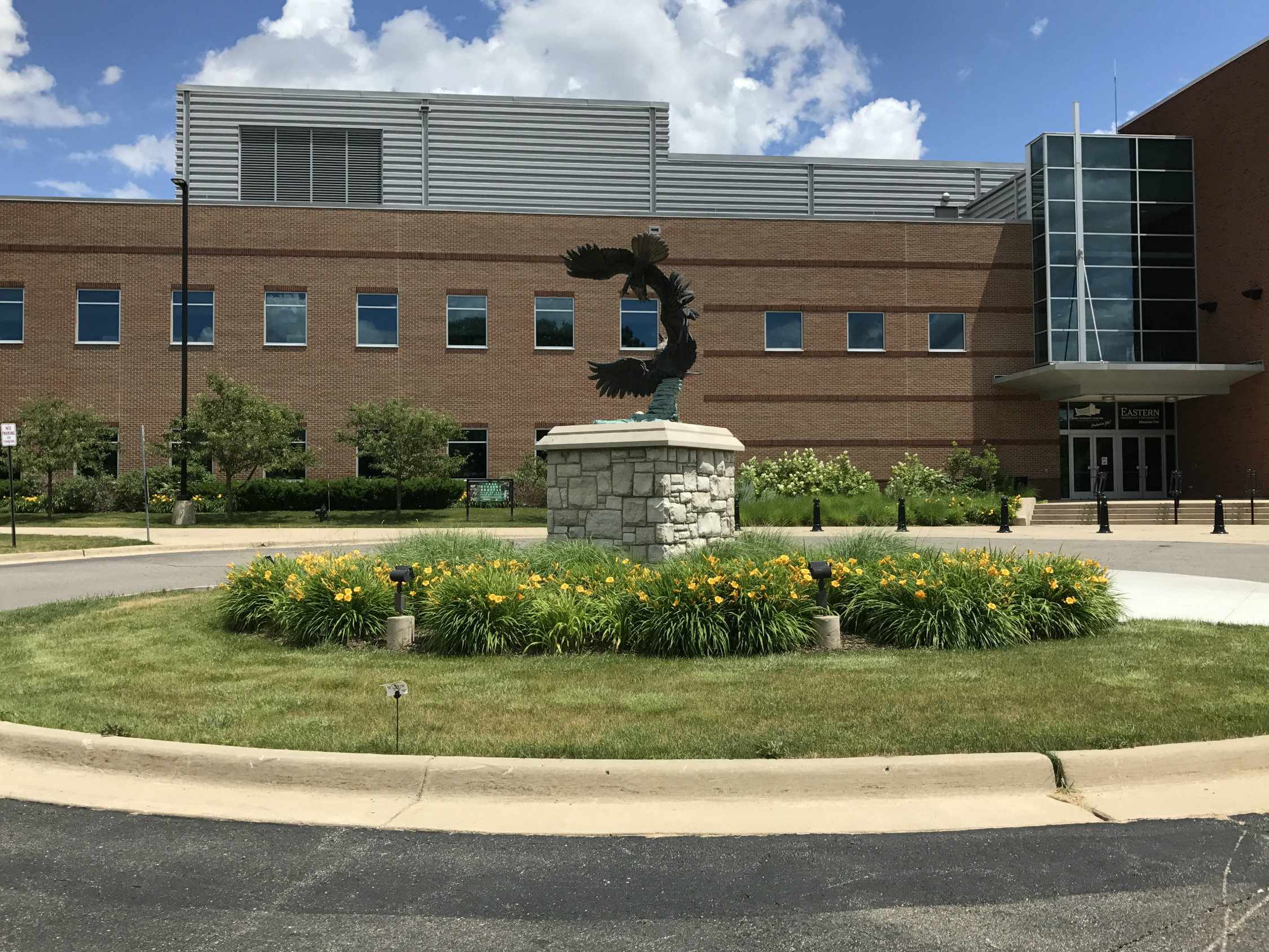 EMU Student Center
...opened in November 6, 2006, The EMU Student Center has become the hub of activity on EMU's main campus in Ypsilanti, MI. Eastern Echo readers voted it the "Best Place to Hang Between Classes" in 2007 . It's where students will find food, student services, book store, wifi, and a welcoming place to hang out between classes. In 2017 The Student Center was chosen as the number one student union in the country by College Rank.. It is nearly double the size of McKenny Union, which it replaced. Many local organizations use the auditorium and meeting rooms for conferences and meetings. It's a beautiful and welcome addition to this campus.
By Chris Mason
Chef/innkeeper at the Parish House inn bed and breakfast for 24 years and author of her cook book
"7 Recipes to get You Out of bed For Breakfast Every Morning"

Contact information:
email: chris@parishhouseinn.com
http://www.parishhouseinn.com
telephone: 734-480-4800
Parish House Inn on Facebook